If you've followed her from her lovable role on Friends all the way through her superstar movie career, you may have noticed that the 50-year-old actress seems to have a few style rules that she swears by. Well, we've done some digging, and we've found what's in her fashion bible. From her favorite shoes to her fail-safe combo, read on for a look at what makes Jennifer Aniston's style so special.
The Power of the Little Black Dress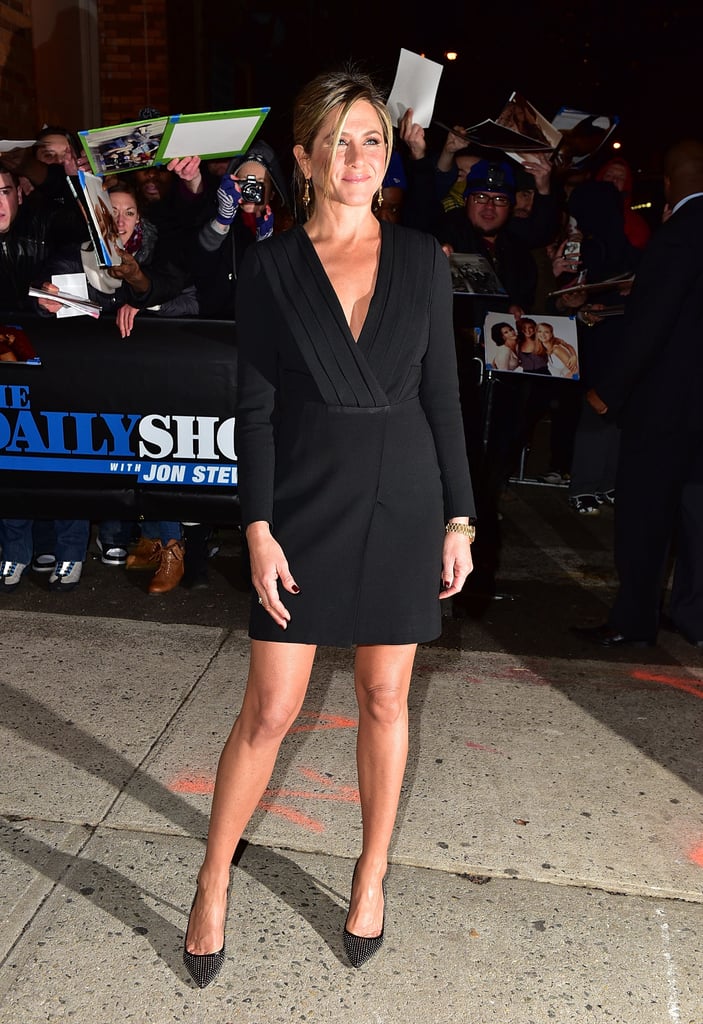 Don't Be Scared of Showing a Little Skin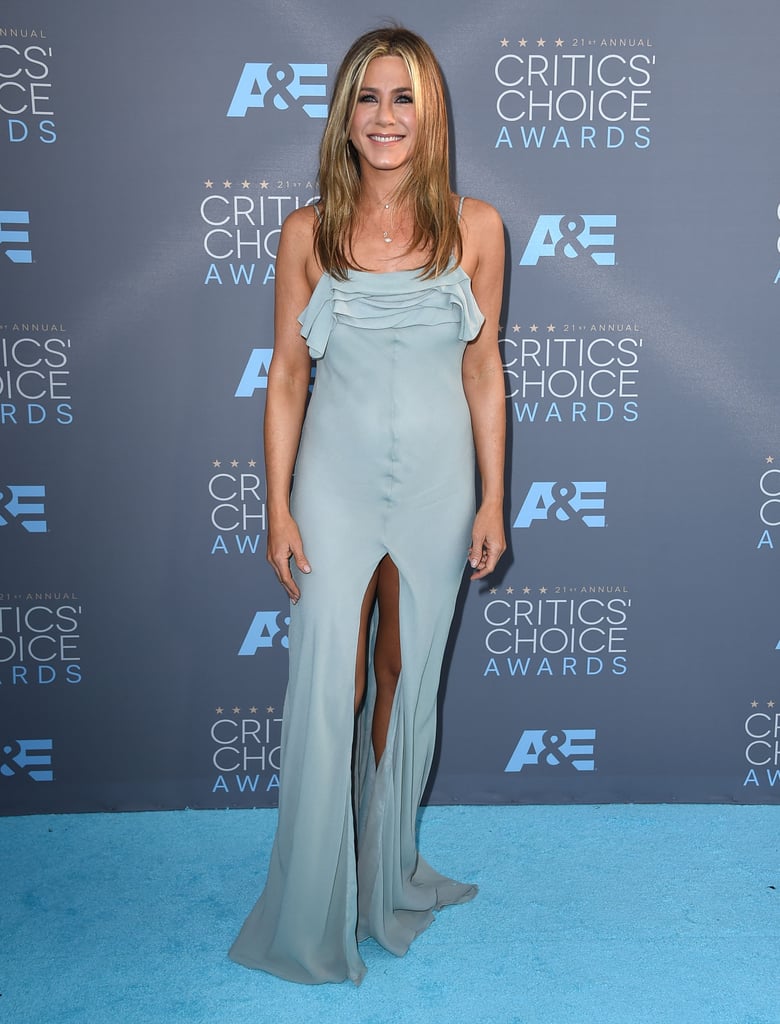 A Black Jumpsuit Will Always Look Chic and Sophisticated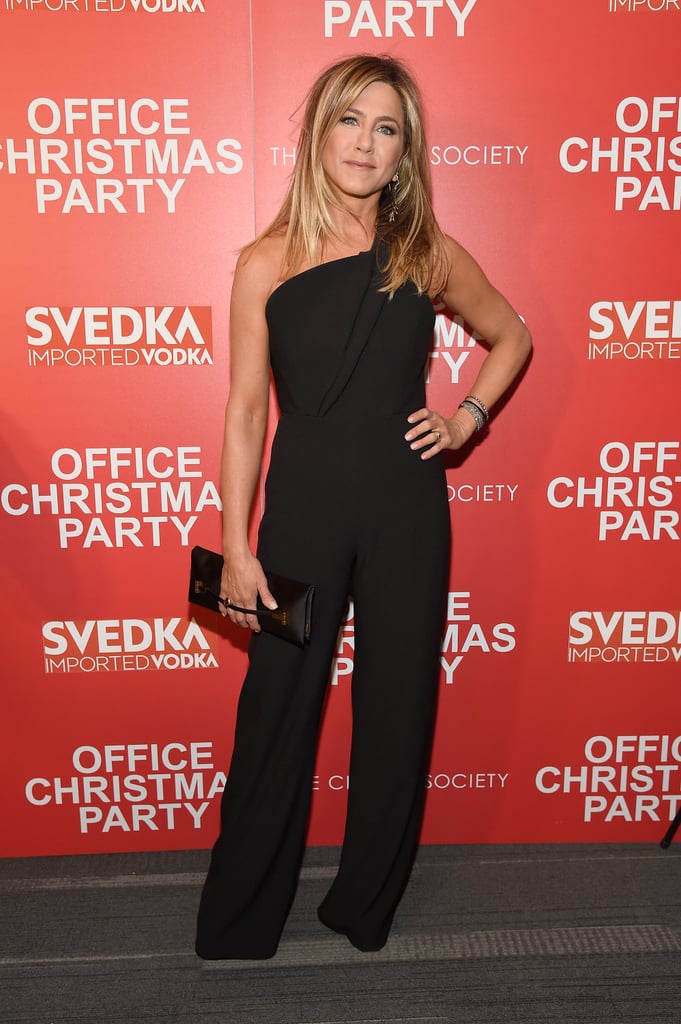 While Jennifer might be partial to a little black dress, she also very often wears black jumpsuits. Not only do they look chic and sophisticated, they're also incredibly comfortable. What's not to love?
Leather Is Always a Winner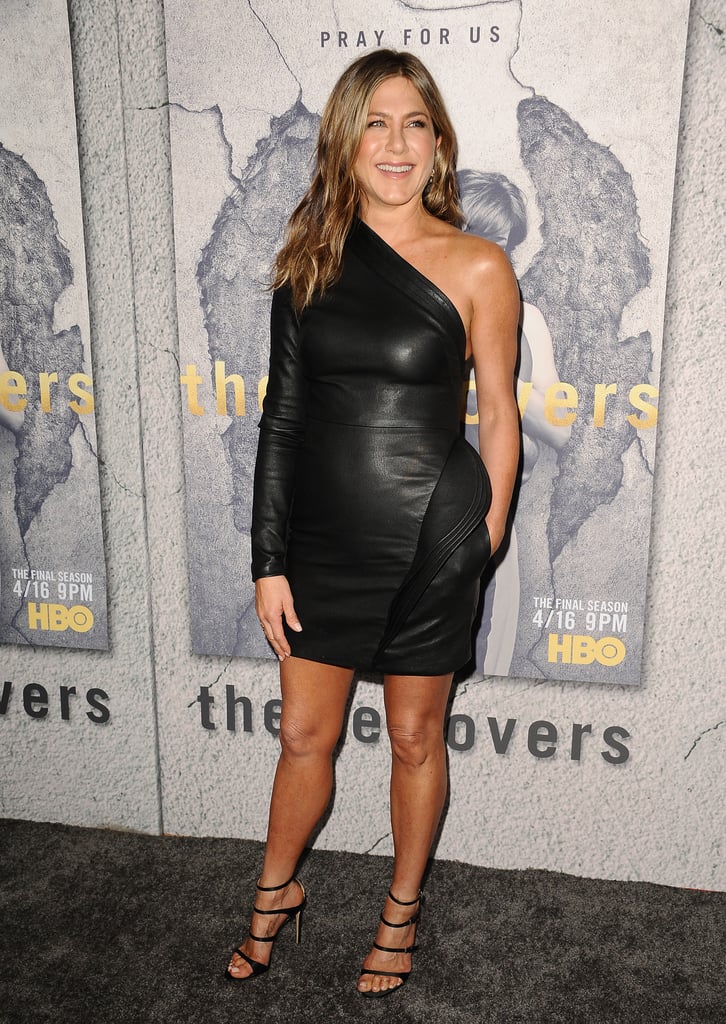 When Jennifer Aniston wants to switch things up a little, she generally turns to leather. Whether she opts for a dress, a jacket, or a top, it adds a touch of edge while sill looking sexy and sophisticated.
The Easy Combo That Will Never Let You Down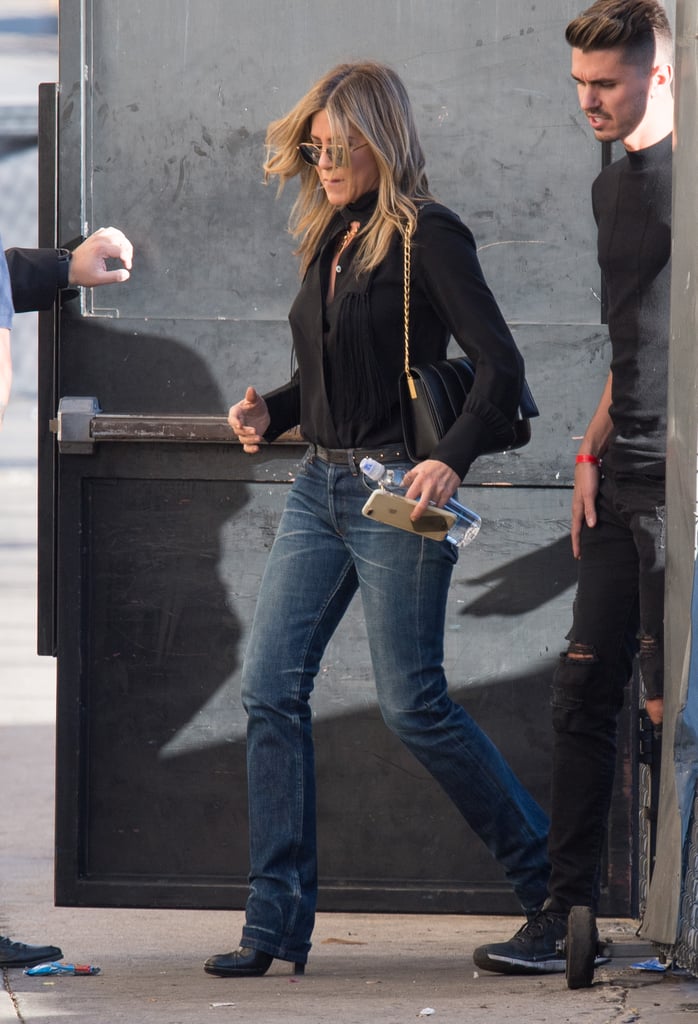 Jennifer is often spotted wearing a shirt tucked into her jeans, and it's easy to see why she loves this combo so much. Whether she's running errands, going to work, or stepping off a plane, these outfits always make her look chic and sophisticated, while also being quite relaxed and comfortable.
Speaking of Denim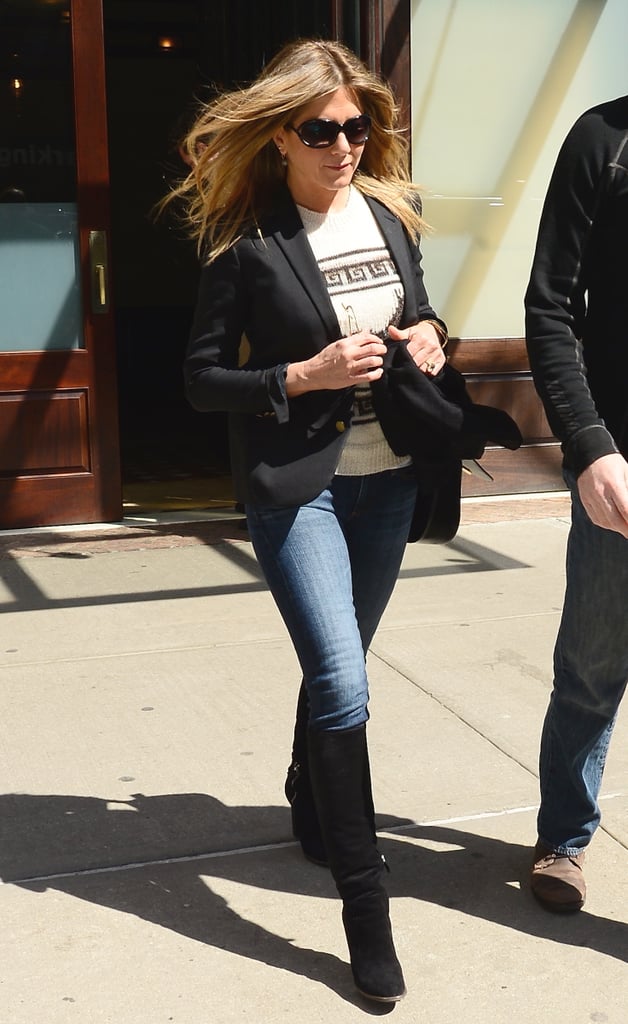 Nothing separates Jennifer from her jeans. Over the years, the actress has proven that denim isn't just a sign of a casual look, and while she's admitted that skinny jeans aren't her favorite, she certainly knows how to rock every silhouette in the book.
The Case of the Long Jacket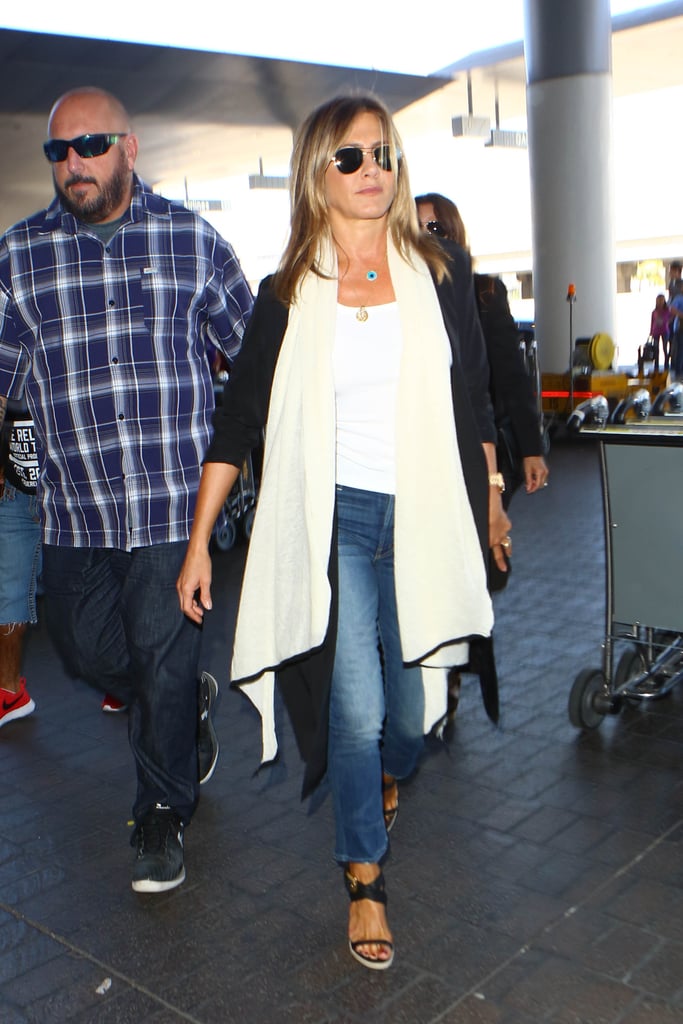 Whenever she has to wrap up to warm up, Jennifer opts for a long cardigan, jacket, or coat, which elongates her figure. For a day of traveling in July 2016, she wore a black and white waterfall cardigan with a white tee and jeans.
When in Doubt, Wear White Sneakers
Don't Give Up on This Fall Staple