Choosing the right neckline is essential since it draws attention to your face and even to some parts of your body that you wish to highlight or conceal. The right neckline can balance your proportions, enhance the length of your neck, and flatter your figure. So, keep on reading for our guide to the most flattering neckline.
Sweetheart Neckline
Great for ladies who have broad shoulders and a straight waist, the openness of a sweetheart neckline creates curves around the neck, drawing the eye to the center of your figure. Like fashion blogger Nicole Warne, think of a sharp V-neck party dress that will create a sexy illusion to your figure even if you have a straight body type.
Boat Neck
Perfect for a pear shape, this neckline balances the upper and lower body. However, beware if you have broad shoulders as the boat neckline will make you appear wider. Like fashion blogger Chriselle Lim, balance your conservative boat neck top with a sexy tulip skirt that will make everything chic. Also, try the look of a heavy pendant necklace or something with a bit of edge.
Button-Up Neckline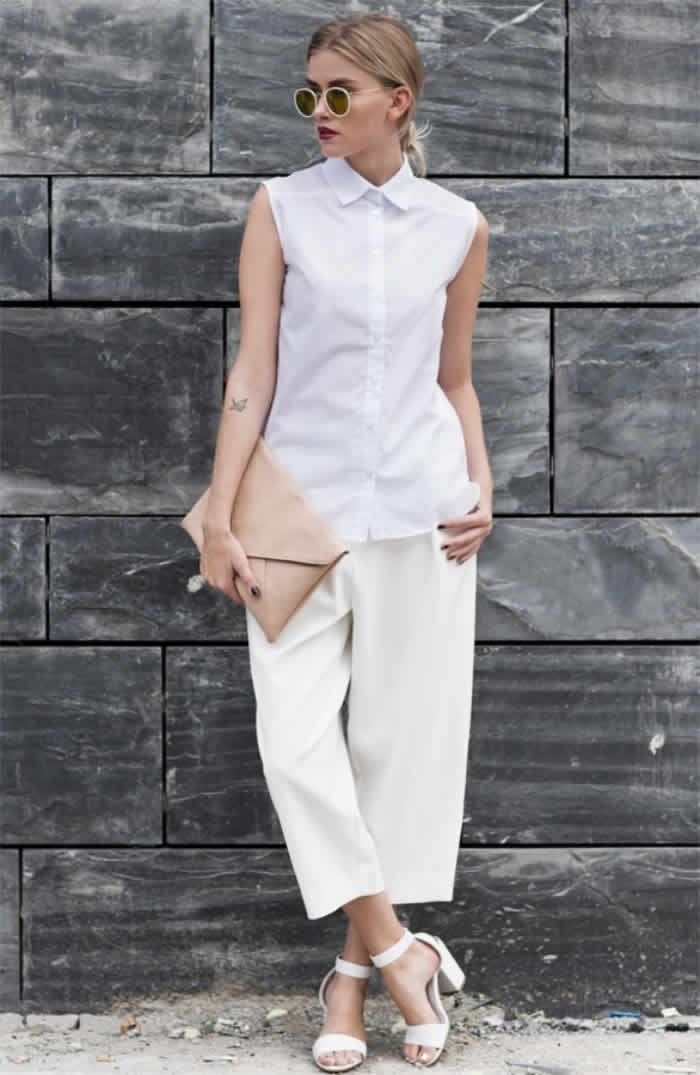 Keep this convertible neckline buttoned for coverage, or more relaxed with a deep V. If you're busty, look for button-ups in looser fits and in draped fabrics like silk. Like fashion blogger Mary Orton, wear your button-down shirt opened in a deep V to balance your conservative midi skirt. If you're on to wearing necklace, try a pendant one that falls right along the neckline of your shirt.
High Neck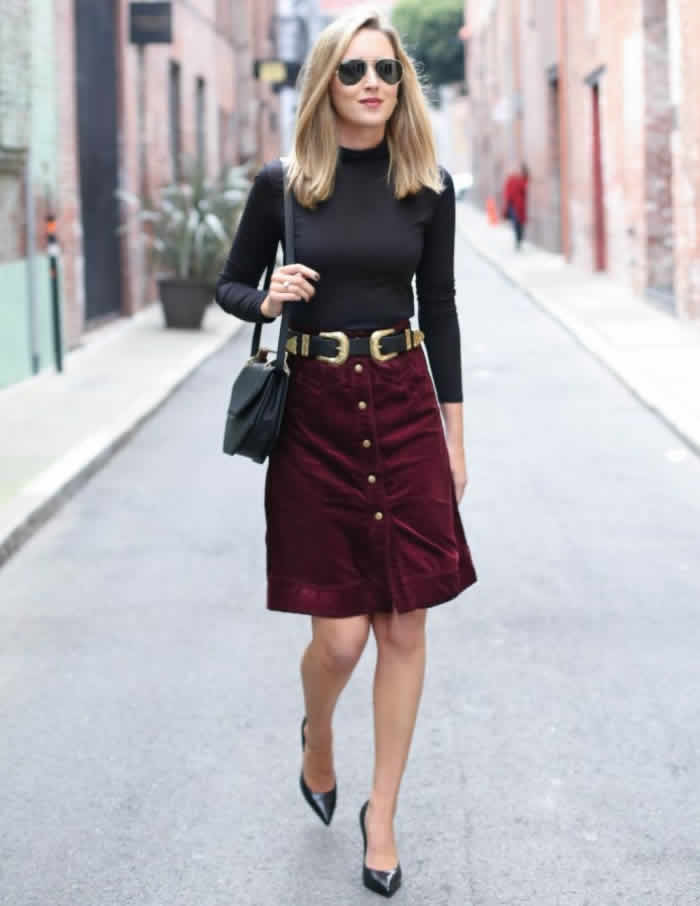 If you have a narrow face and small chest, a high neckline will draw the eye out to your shoulders so you appear more proportioned. Like fashion blogger Lara Caspari, think of a high neck red dress perfect for office holidays, dinner dates, and evening parties. Sometimes the best accessory is no accessory. You may even look for a top with an embellished neckline that will do the work for you.
Scoop Neck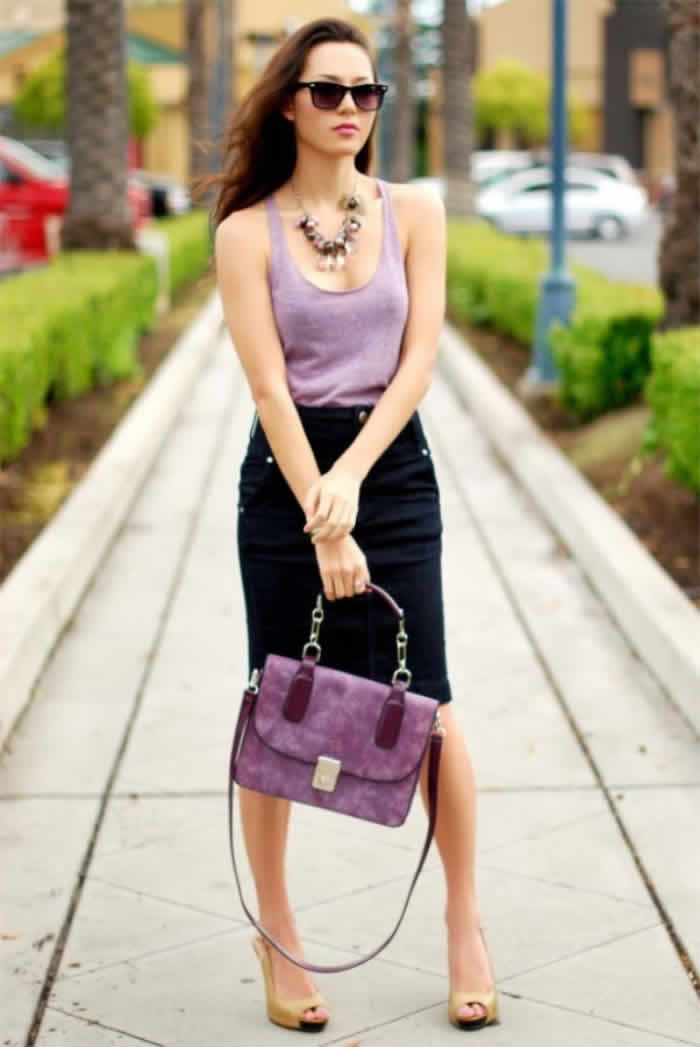 Perfect for small and larger busted ladies, a scoop neckline is universally flattering as it elongates the neck and draws the eye down. Like fashion blogger Jessica Ricks, think of a lavender tank top that will look dressy with a dark denim skirt. Since the lines of a scoop neckline is flattering, stay away from a heavy piece that will pull the neckline down. Instead, opt for a necklace that follows the scooped shape like Jessica did.
V-Neck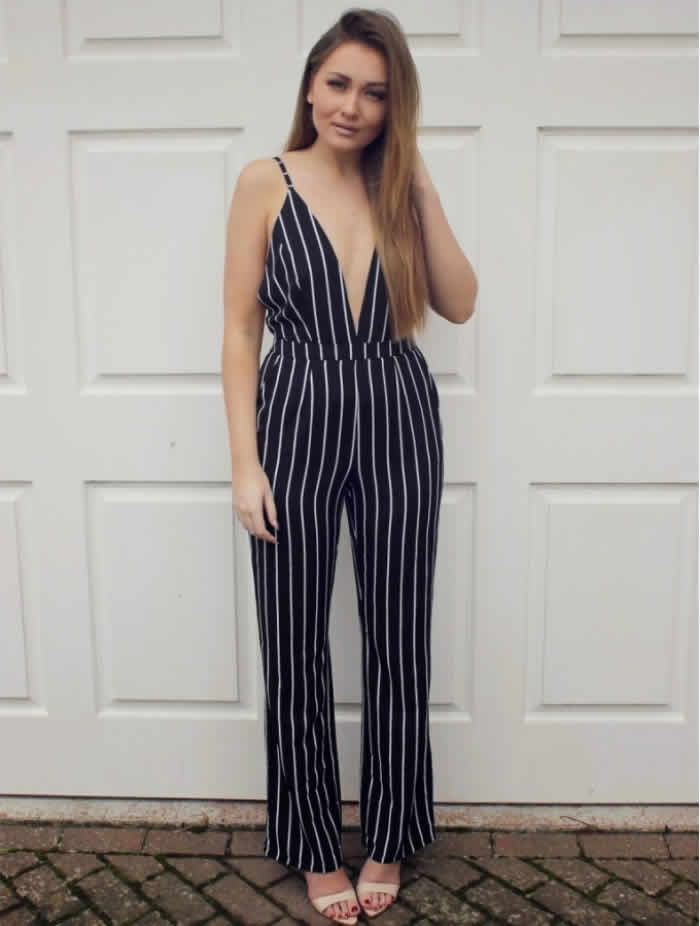 A higher V-neck is suitable for women with a smaller bust, while a deeper V-neck elongates, lengthens, and slims your chest for women with a larger bust. If you're going for a deep V, think of wearing a choker necklace that won't cut the line of your neck and face like a gold-toned one if you have a warm complexion. Or, wear a necklace that mirrors the shape of the neckline, like a statement piece that reflects the look of the top. By heeding these tricks, you'll be able to wear the most flattering necklines for you.