What celebrity wears differs from occasion to occasion. The way Celebs dress up in movies is quite different as how they dress up casually or especially when on holidays. To look into the casual style each celebrity carries, you must go through this comprehensive article. Here we have mentioned what celebrities wear when they celebrate holidays and what type of dresses are liked by them.
1. Taylor Swift: Go for No Chessy Appeal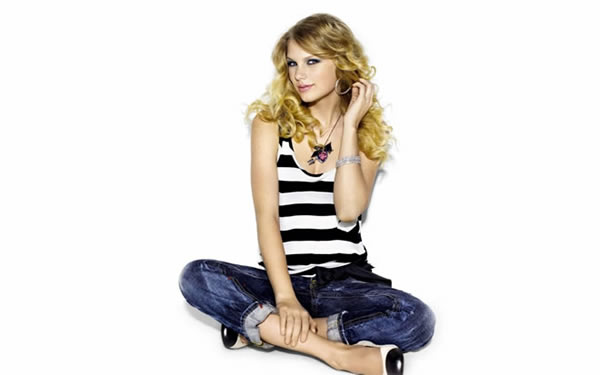 The sexy, gorgeous and most admirable Taylor Swift channels the season in most non-cheesy way, the lady prefer to wear short hanker-chief hem white dress, plain tank and jeans and country-inspired accessories, like the cowboy hat, cocktail dress, one-shoulder ruffle dress, the light pink tulle and sequins, ankle-length cream coat and black turtleneck, floor-sweeping gown, layers and halter of the dress.
High-waisted short pouf skirts, patterned tights, and knee-high boots. Taylor has always seen in the short and long dresses, her ever evolving taste and color choice is appreciated as always. The pre-show outfit, silvery LBD, delicate lace detail and artistically draped skirt, scarlet frock, less flashy golden flakes, sweaters and skinnies. Each year as the trend changes, her choice of fabric and pretty embellishments make her outfit classic fit-and-flare style feel more festival.
2. Selena Gomez: Simple and Elegant
Singer, actress and the designer Selena Gomez dishes on her favorite dresses ahs would always go for, and on the top most of it the lady like one shoulder dress, floral skirt, flats mini dresses, jeans, heels, and a scarf. This charming lady does not want to look over-the-top.
3. Ariana Grande's – Candy Look
The most adorable celeb ever has always seen in the most candy look. Crop tops, girliest dresses, prettiest peplums, flirty tops, skirts, brocade dresses, leather pants and blouse. Stand out in a sea of sparkly dresses and LBDs in pale pink.
4. K.Stew- Hotty
K-Stew Knows how to make edgy outfits look totally pretty, black-and-nude lace romper is no exception! To make shorts work for winter, stick to darker neutrals and pair with tights and closed-toe booties.
5. Zendaya – Super Cool
The super festive chic Zendaya go for simply cool and casual look, sweatpants, cool sneakers, skirts, shorts, denim vests, oversized shirts, tight leggings. The lady does what she wants to do and knows the casual basics.
6.Cher Lloyd – Balance What She Wears
Black tights, curve hugging dresses, moto boots, tights and shoes selection is remarkable. Cher Lloyd's busy printed shirts make her look less try-hard. Most of her dresses are paired with rough moto boots and tights. A chic is always in most comfortable and confident apparel which makes her seem carefree.
7. Kendall and Kylie's- Have expert Secrets
Kendall and Kylie's know how to make black color look amazingly hot and go for LBD and cool wedges. Kendall Jenner shows you how to make a basic black dress look anything but boring with wedges, statement necklace, hair styles and lipstick shades all make her outfit look stunningly hot.
8. Bella Thorne – Bold colors
Bella thorne can Ditch any other dresses for a festive jumpsuit, pants, tops, cool party dresses, and go for more rocking and bold colors.
9. Lily Collins – Slip Dress
Lily Collins has a different sense of fashion and her taste depicts how deeply she may involve in selecting an outfit. Her vintage-inspired dresses in vibrant colors make her look like a chic. Slip dresses are totally her choice as they are trendy, it still look like a nightie! The charming lady stick to knee-length styles with slightly higher necklines.
10. Demi Lovato -Texture Lover
Demi Lovato for a more casual party, the lady go for rocking look and at times usual going out look. Killer pair of (faux) leather pants. Cool rocker tee, sparkly blazer and heels are her favorite things when dress up.
11. Perrie Edward's- Break the Color Rules
Perrie Edwards knows how to make a mega style statement for hot hue, bright color jumpsuit, and bold color. She knows how to break the old fashion rules and to create her own fashion statements.
12. Kat Graham – Tom Boy side
Kat Graham knows how to perfectly handle the matching short and jacket combo. She is known for her tom boy side and it is said that this made for her. Faux leather shorts, blazer and short suits are one of her favorite outfits to wear.
13. Keke Palmer – Like Cut-Outs trend
Keke Palmer knows what to wear that could enhance and reveal her flaunty curves in a super-flattering frock! The lace inserts in dresses, shorter hemline, and the ever cutout trend work has always worked for this lady.