As temperatures plummet, the fail-safe simplicity of the slip dress and barely-there sandals (which got you through a diary filled with summer weddings) will no longer cut it. But solutions do exist. From long-sleeved satin dresses in confectionary hues, to textured trouser suiting and luxe knit cover-ups – the street-style set know how to bring haute appeal to winter wedding looks.
What to wear to a winter wedding: the street-style edit
Don't underestimate the power of good shoes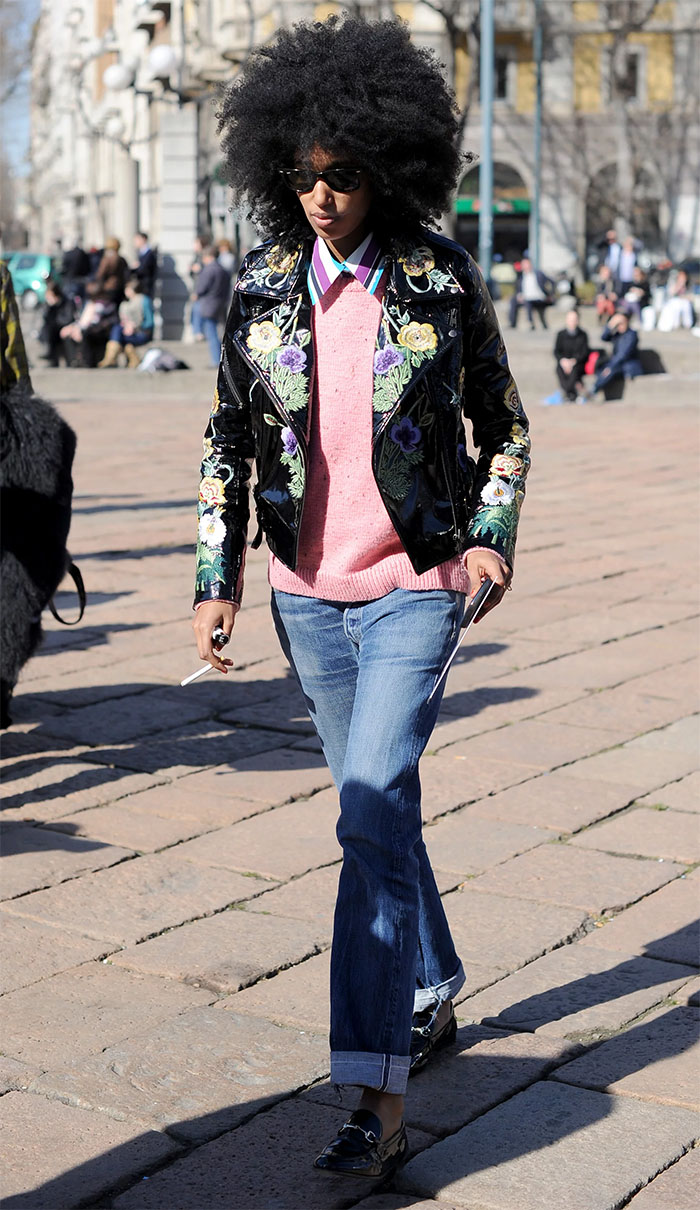 There's a lot to covet in Tamu McPherson's wardrobe (including the Prada dress and bag seen above), but today we'll focus on the shoes. A pair of cocktail heels has the power to transform a swaddling puffer coat or acres of vintage velvet into something out of the '90s supermodel playbook. Go one wintertime step further and add technicolour printed tights (as seen at Richard Quinn's spring/summer 2020 show).
Do full-cover silk-satin
If the slip dress was the Millennial's 2019 summer wedding go-to, the FCSD (full-cover silk dress) is the answer to winter wedding guest woes. Pick a jewel or sherbet hue to stand out in a sea of tonal autumnal shades, safe in the knowledge that this is a look with maximum post-ceremony fashion mileage.
A scarlet trouser suit is a very good idea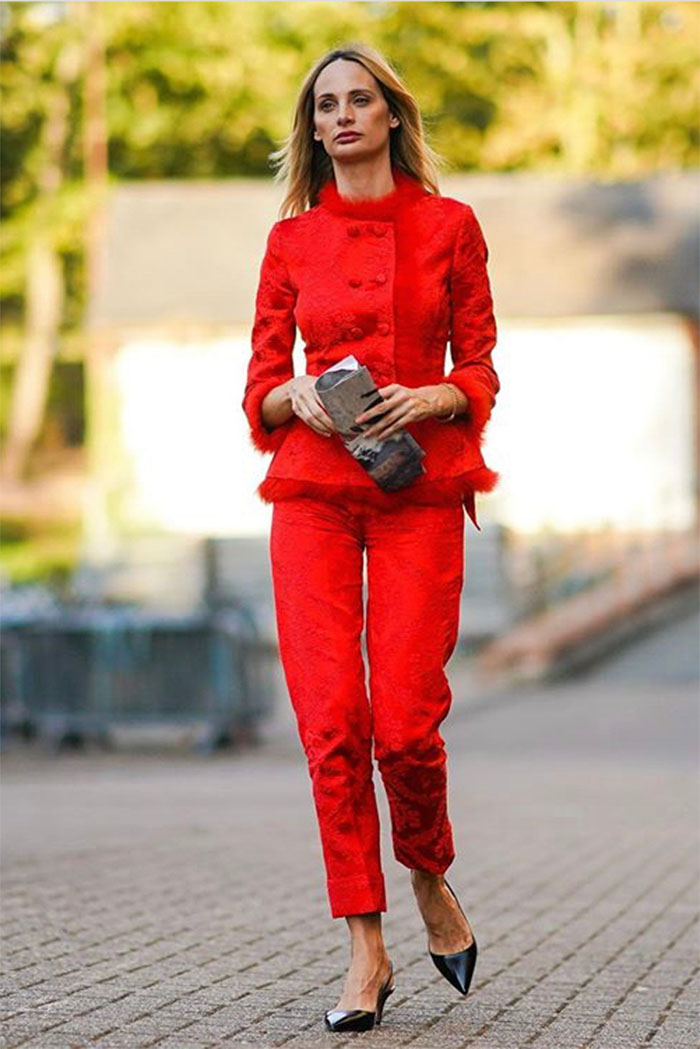 Moda Operandi co-founder Lauren Santo Domingo's answer to season-less tailoring comes in the form of a scarlet jacquard suit by Simone Rocha (complete with feather trim). Add zero-fuss black stilettos and you have a head-turning winter wedding guest look that can be put together in less than 10 minutes.
Layer a shirt under your summer dress
Spanish influencer Gala González's sharp spin on the bustier offers up an all-weather formula. Don't dismiss the dresses you already own. A softline shirt (worn underneath) is the wardrobe solution that's kind on your bank balance.
Yes, you can wear black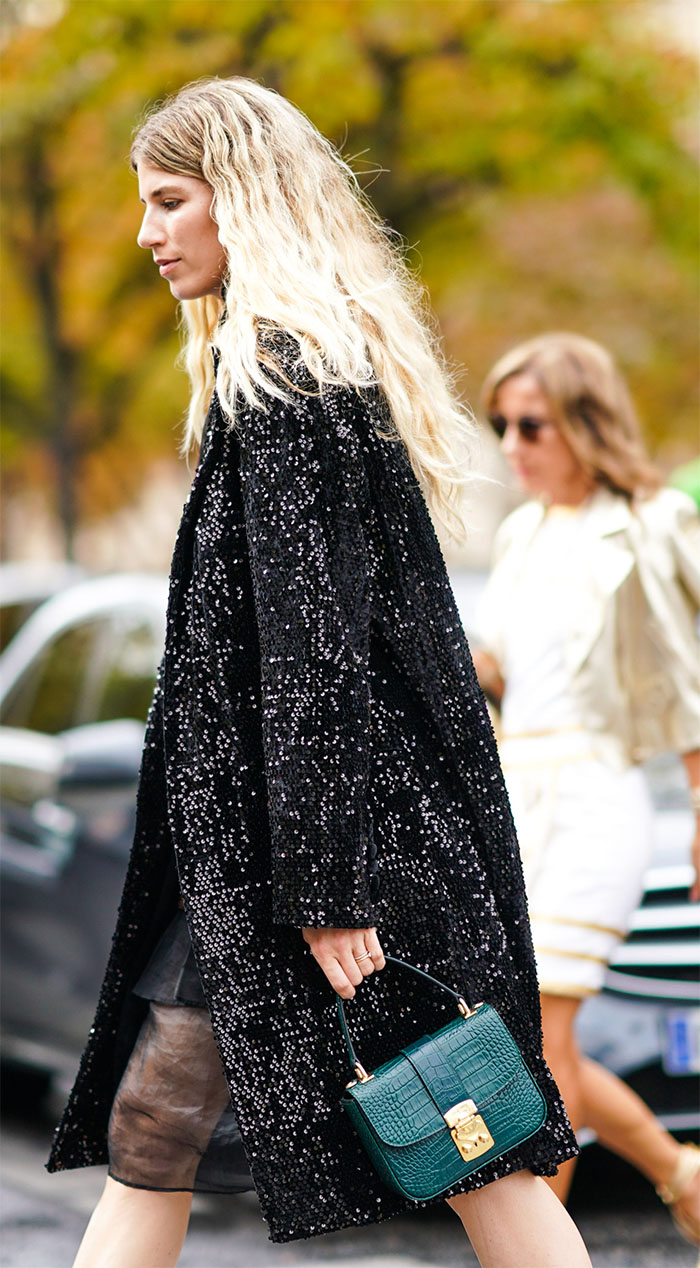 Front-row regular Veronika Heilbrunner is typically spotted in slouchy tailored slacks, but the German influencer is also known for her decadent outerwear – a useful shortcut when you're unlikely to remove your jacket during the wedding ceremony. Take note of Heilbrunner's black sequined evening coat (which, if you can brave it, looks best with bare legs or 10 denier tights), and bypass the rule that says black is a wedding no-no. Add a hit of colour via graphic accessories, and you're good to go.
The luxe knit is a no-brainer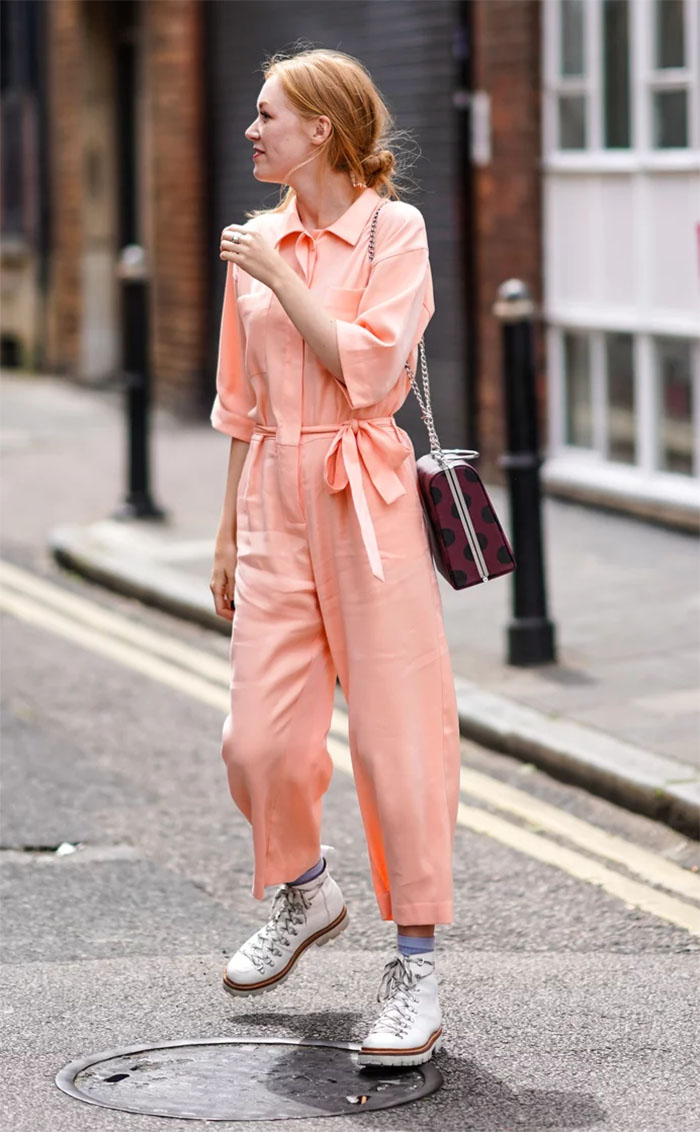 Wedding ceremony dress codes can instill fear (and induce last-minute panic buys), because it often feels like you can't wear the more 'everyday' pieces in your wardrobe. But a luxe knit cardigan – spotted here at Paris Fashion Week – makes an upscale partner to a statement skirt. Set aside time to style yourself in front of the mirror. Add a belt, or knot (rather than button-up) your knit, and tease a round-neck cut into an off-the-shoulder silhouette. For extra points, experiment with your jewellery: here, it's all about sculptural gold earrings.