And we're eagerly waiting for the day that two-year-old Tiana finally realises that her own father is in fact, her favourite ever Disney character. (How's that for a claim to fame!?)
Taking to Instagram, Dwayne Johnson posted yet another adorable moment where he sings the song to his daughter, captioning the video: "Could this be the glorious day my sweet baby Tia, finally accepts that her daddy is the demigod, Maui from MOANA?"
He hilariously closed the caption writing: "Aaaaaaaand that's a very firm, NO!"
And this is not the first time The Rock has tried to receive some credit from his daughter for actually BEING Maui.
He frequently posts updates as he sings her the song and in July he posted an adorable video which said: "She still refuses to believe I'm Maui".
And back in May, he posted another similar video writing: "And baby Tia shutting down the rumor that Maui is actually her daddy.
Wait 'til I tell her about the rumor her daddy is also The Rock. No way she'll believe that one".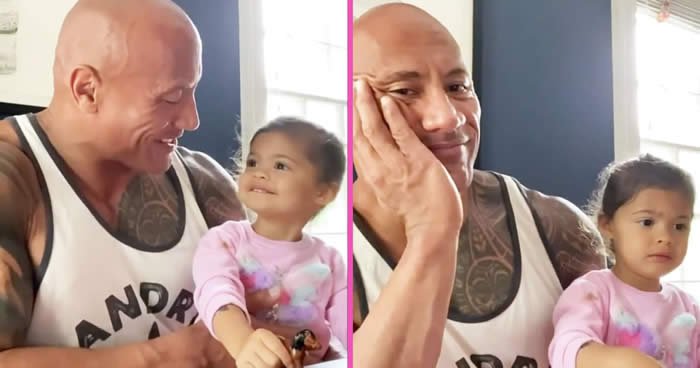 We are LIVING for the day that she finally realises and can't wait to see her reaction!