One Direction, Taylor Swift and Sam Smith all collected gongs at the awards bash in Los Angeles. One Direction took home three awards at the annual American Music Awards in Los Angeles, including the night's biggest prize for Artist of the Year.
The British boy band – who performed their new song Night Changes – also won Best Pop/Rock Band and Best Pop/Rock Album. Accepting their third prize of the evening , Liam Payne enthused: "I can't believe we've won three, it's amazing, it's so cool."
Shake It Off hitmaker Taylor Swift was also honoured with a special recognition award, the newly created Dick Clark Award for Excellence, and was humbled to be presented the gong by music legend Diana Ross.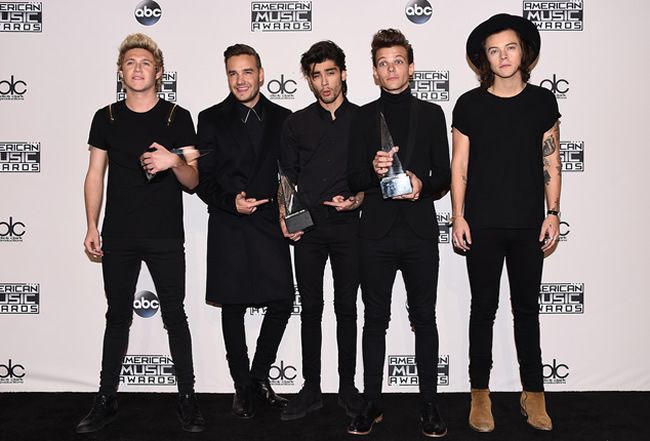 Taylor, 24, appeared to use her platform to take a further swipe at music streaming service Spotify by thanking her fans for buying her album and supporting "art". She said: "What you did by going out and investing in music and albums is you are saying that you believe in the same thing that I believe in: that music is valuable and music should be consumed in albums and albums should be consumed as art and appreciated."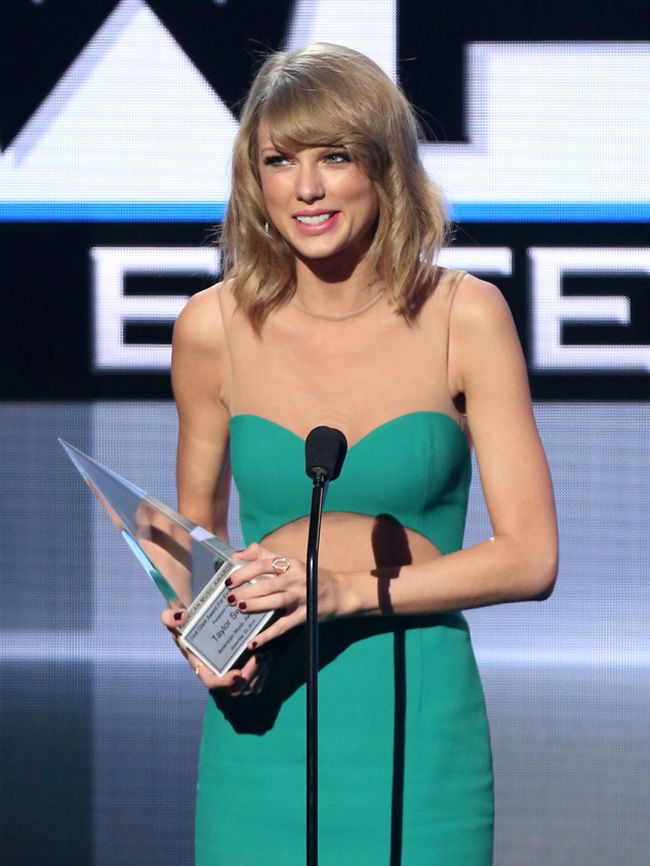 Other winners on the night included Sam Smith, who won Best Pop/Rock Male Artist, and Katy Perry, who earned Best Pop/Rock Female Artist.
See the full list of AMAs 2014 winners:
Dick Clark Award for Excellence – Taylor Swift
Artist of the Year – One Direction
Best Pop/Rock Band – One Direction
Best Rap/Hip-Hop Album – The New Classic , Iggy Azalea
Best Pop/Rock Album – Midnight Memories , One Direction
Best Pop/Rock Male Artist – Sam Smith
Best Pop/Rock Female Artist – Katy Perry
Best Country Male Artist – Luke Bryan
Best Alternative Rock Artist – Imagine Dragons
Best New Artist of the Year – 5 Seconds of Summer
Best Rap/Hip-Hop Artist – Iggy Azalea
Best Country Album – Just As I Am , Brantley Gilbert
Best Latin Artist – Enrique Iglesias
Single of the Year – Dark Horse , Katy Perry feat. Juicy J
Best Country Female Artist – Carrie Underwood
Best Country Band – Florida Georgia Line
Best Soul/R&B Male Artist – John Legend
Best Soul/R&B Female Artist – Beyonce
Best Soul/R&B Album – BEYONCE , Beyonce
Best Electronic Dance Music (EDM) Artist – Calvin Harris
Best Soundtrack – Frozen