Kate Upton, 22, is no stranger to having her weight roundly examined and disparaged, sadly. The Sports Illustrated model, more fuller-figured than your average cover model, has often admitted that the focus placed on her weight makes her feel anxious. Now, there is rumor that she could be pregnant following some apparent weight gain. Could she really be carrying her boyfriend Justin Verlander's baby?
While we don't essentially see any extra weight on Kate's gorgeous body, she was spotted in New York City on August 3 wearing an absolutely shapeless dress which could have totally hidden a baby bump. Clearly not every person who wears a non-fitted dress is pregnant, but she was spotted one day later with boyfriend Justin hiding her stomach with a huge black clutch purse. Coincidence? Maybe or maybe not.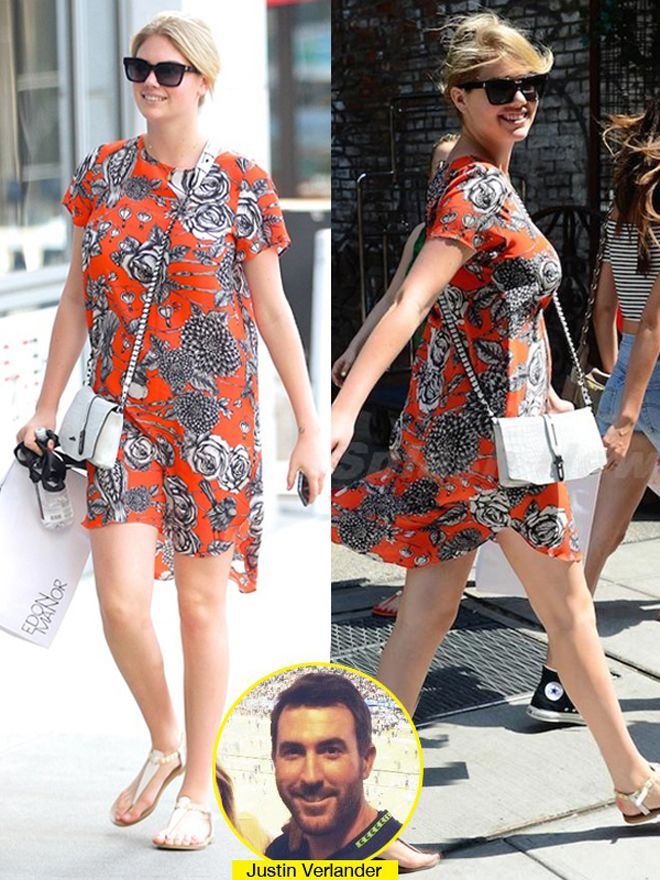 Previously "one tabloid claims" that Kate was "recently" spotted on a dinner date with boyfriend Justin, toasting with water. However, the outlet doesn't provide a link to the claim so it's hard to prove its validity.
However, it should be worth noticing that even though Kate looks perfect on the Sept. 2014 cover of Elle magazine, her wardrobe is a little less revealing than normal.
For the cover shot Sports illustrated Swimsuit Model Kate is sitting down while wearing a black one-piece underneath an oversized jacket. Another photo inside the magazine shows Kate standing while wearing a multi-layered dress with a bright design that completely hides her figure.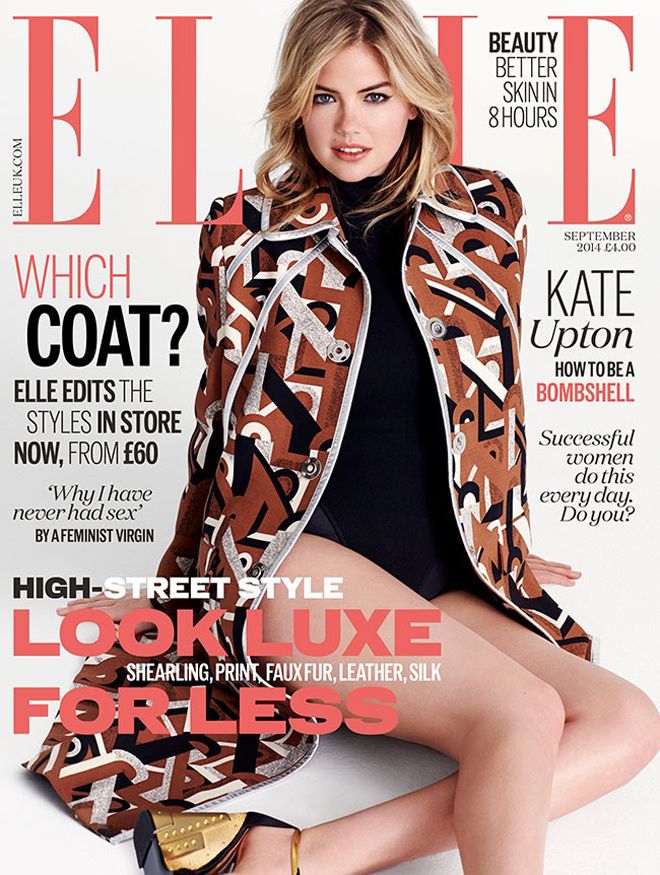 A behind-the-scenes video from her cover shoot shows Kate prancing around in front of back drop wearing a number of different oversized coats while constantly making her her abdomen was covered.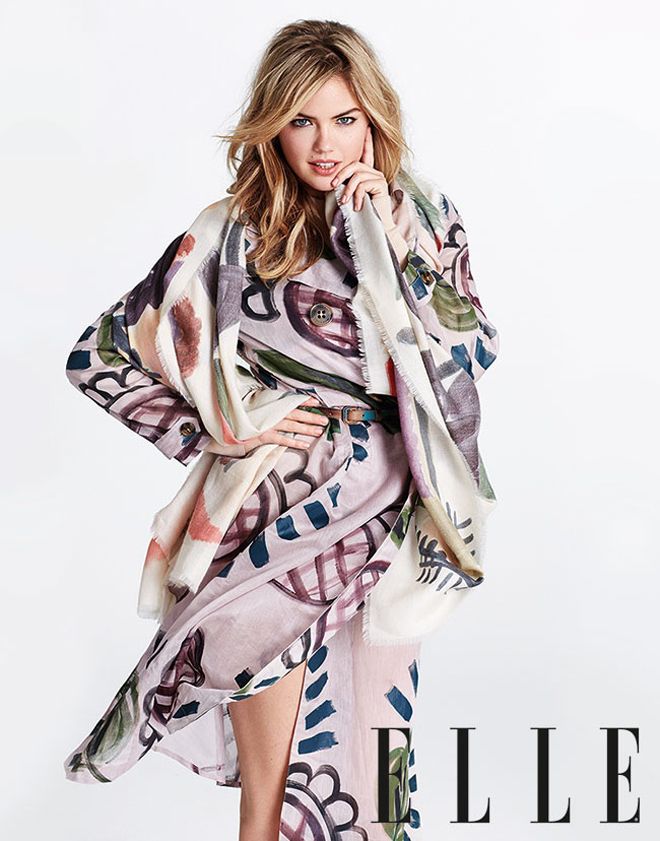 Hmm, very mysterious, isn't it! No matter what their baby-or-no-baby status is, Kate and Justin make the cutest couple ever.
On Aug. 4 Kate sat right behind Justin's dugout during a Detroit Tigers vs. New York Yankees game in New York City. During a break from the game, her pitcher boyfriend tossed a ball over the top of the dugout at his girl.

Kate Upton Boyfriend Justin Verlander Toss Her… by designerzcentral
After Kate caught the ball she giggled and made eyes at Justin, who could be seen laughing before heading into his dugout. So cute!