After a year of going dark to regroup, Jones New York has hit the reset button with more youthful-infused sportswear, and the launch of shoes, handbags and a home collection. In a Monday morning interview, senior vice president and division head of Jones New York Rosemary Mancino and creative director George Sharp talked about some of the challenges of repositioning a middle-of-the-road American sportswear label.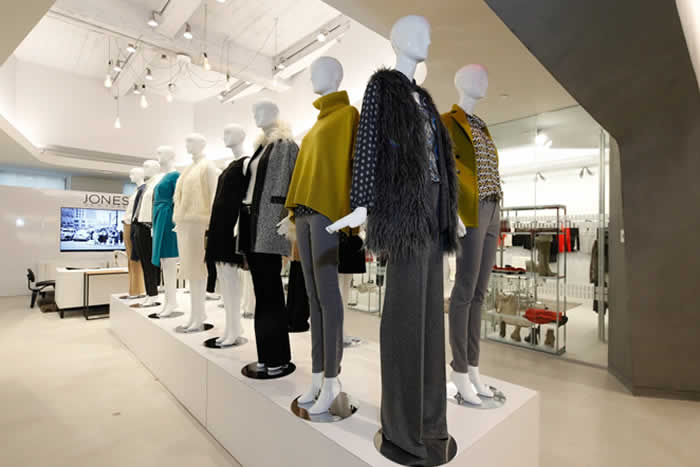 "You don't really get to do that: You take something that is over 40 years old rusted, respected and hit reset," Mancino said. "We're not so much relaunching Jones New York; we're launching the new Jones New York." Seven months into his role at the company, Sharp said, "Like any brand that's been around that long, it gets formulaic. We knew it had to be fixed, the retailers knew it, but we kind of couldn't get out of our own way to fix it. When it closed down, of course it was a massive shock to me. But in hindsight, it was the best thing for this brand," referring to the amount of time needed to consider what was working and what needed to be dropped.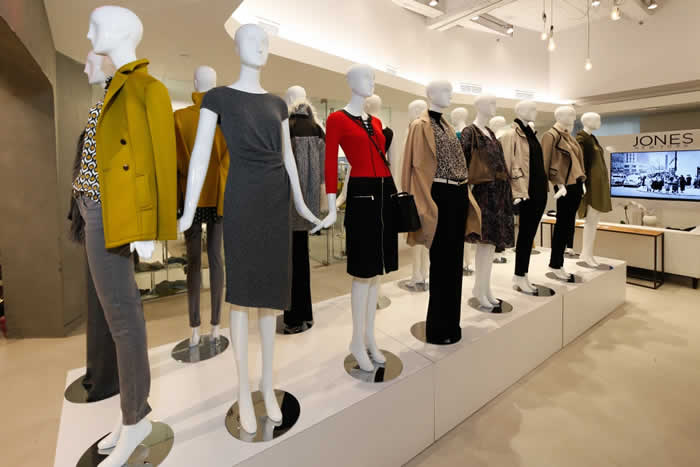 The new logo and packaging will also be found on dresses and suit separates, which will debut for spring 2017, and a denim collection is pretty much a certainty, according to Mancino. Through online and in-person consumer research, shoppers said they wanted more relevant, on-trends options. Sharp explained, "We'd really done a disservice to her to be honest. We got really formulaic, checking those boxes that everyone thought had to be filled. But we weren't really talking to her and how her lifestyle changed."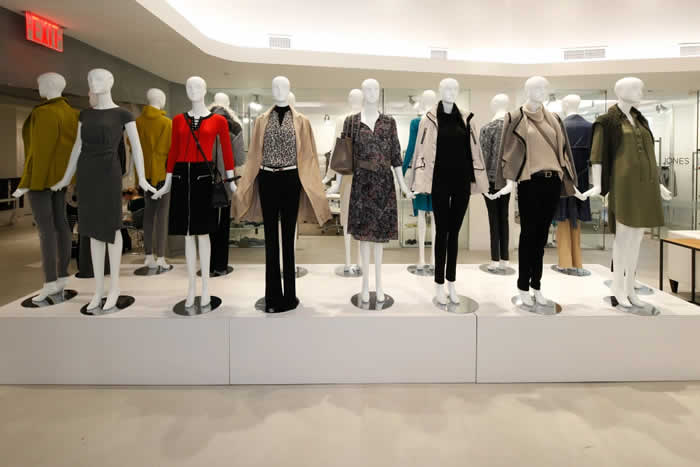 Going forward, there will be one label, Jones New York, now that the others Jones Collection, Signature and Sport are no longer. "Back in the day you could have offered her $20,000 [to name which label she was wearing], and she would have said Jones New York. She didn't know if it was Signature, Collection or Sport. It was Jones New York or Jones of New York. We realized we didn't need all these subdivisions.
It got confusing," said Sharp. Nearly a year ago, when the $3 billion Authentic Brands Group acquired Jones New York, the brand's worldwide retail sales were pegged at close to $1 billion. In January 2015, Jones' former owner Sycamore Partners discontinued the Jones New York wholesale business and started to close its retail locations. This fall's distribution is still being sorted out, with Jones executives declining to provide any specific figures or projections.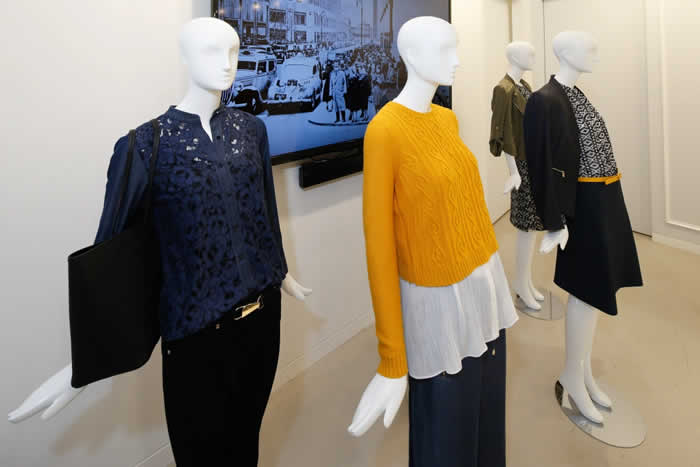 Referring to the more refined approach to sportswear, Mancino said, "It comes back to, 'Making it easy,' which is the handle that we really live and breathe under. I mean, there's so much stuff out there. This is bringing it together in a way that simplifies her life. "In life, we all get so caught in the bureaucratic way that we do things this is the way we do it, this is the way we've done it. We have really taken a step back to question why.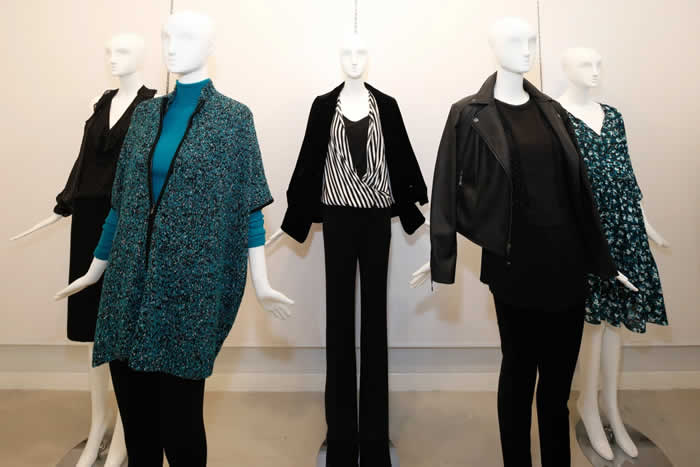 'Do we need this? What about that? How would you do that?' We ask these questions all the time," Mancino said. Just back from Shanghai, Sharp said he saw to it that all Jones New York samples were made in the respective factories throughout China rather than in sample rooms so that he could measure the level of production firsthand. "Otherwise, it's smoke and mirrors.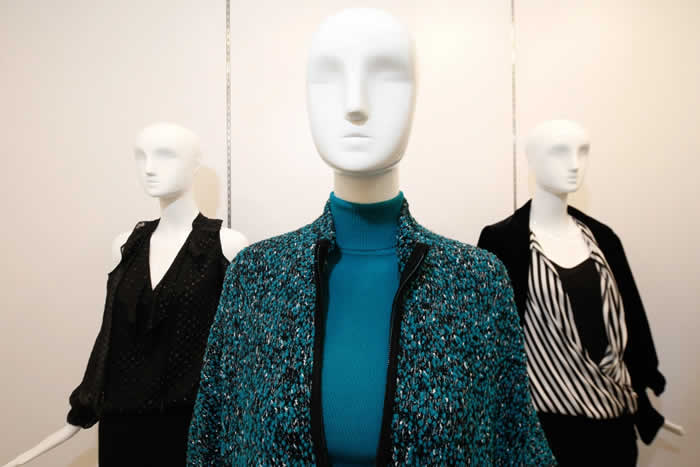 I could have a jacket made here by some amazing old Italian tailor on 37th Street, but then to replicate that in China is a challenge," he said. Flipping through such items as a denim lace-front top, skinny bootleg jeans and shorter lightweight jackets, Sharp said, "The collection is meant to be supertransitional because in August it's 10,000-degrees wherever you are in the country it's boiling hot. Gauze-y navy jacket with gold buttons, for example, are meant to be worn with a T-shirt in warmer months and then with a mock turtleneck in the fall.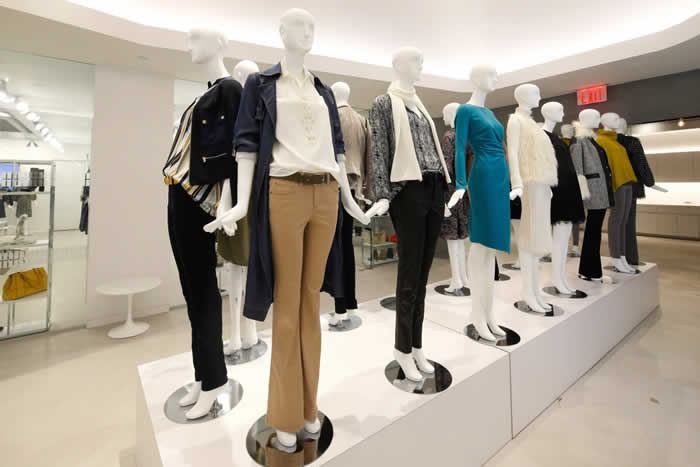 Along with more expected styles like totes, there are almost-bucket bag styles, with the range retailing from $168 to $298. Aiming for a heel height for everyone, the fall footwear consists of loafers, classic pumps, square-heeled styles, as well as high-stacked heel leather ankle boots and olive-green suede ankle stiletto-heeled boots with a Neoprene lining. The label's new branding can be seen in the "J" accents evident in leather details and hardware on the handbags and on belts. Sharp said, "Jones has never been a very blingy brand by any means but they like a little bit of subtle branding."
Looking to open stores in Canada first and potentially in the U.S., Sharp plans to host special events in stores this fall, as he often did when he worked at St. John Knits and Escada. "It has to be an enjoyable experience [in stores]. Otherwise, why get off the couch? We want to make it more compelling for her and give her reason to shop." Mancino said,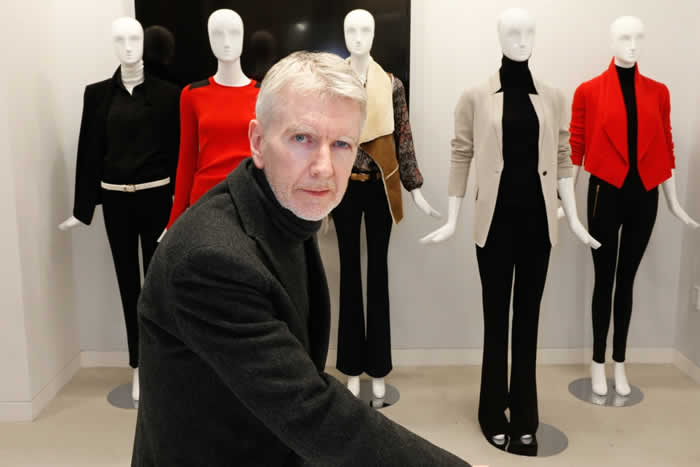 "What I thought would be difficult is that people say they want something new, and then they just expect the same…But everyone that came into the showroom really wanted the new." Sharp added, "What I've really liked is that a lot of people have said, 'It looks like Jones with a facelift,' or 'It looks like Jones, but youthful.' And that's really what I've set out to do. It had to be Jones New York, but with a more relevant modernity to it.