We know more about them than we need to know. So it may be a challenge to take the ever-present-at-all-times Kardashian sisters seriously except when it comes to their earning power. The cash keeps coming in with a capital K as Kim, Khloé and Kourtney pile up one commercial spin-off after another from mobile video games to book deals to fragrance.
The latest example is a venture with Farouk Systems to launch hair tools and styling products in salon and mass distribution. Farouk Shami, executive chairman and founder, is all in, and he isn't shy about his outsize sales ambitions for his deal with Kardashian Beauty, marking the first time his Houston-based company has been affiliated with celebrities.
"I like big vision. I am going for a billion," said Shami, speaking on the set of a photo shoot at Milk Studios here for Kardashian Beauty ads breaking in February-March magazines. "There's no doubt in my mind it will be there in about five years, definitely. We know what we are doing. This is going to be an empire of beauty for Farouk Systems and the Kardashians." He added one caveat: "It is not going to come overnight. We are looking for long-term business."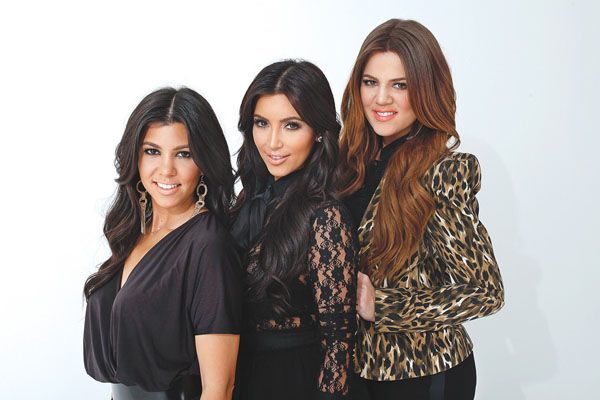 Attaching a brand to celebrities is not without risks, and Shami admitted he had worried about the possibility of the Kardashian star fading upon making the deal with the sisters. Those worries have subsided. "I see their popularity going up and up and up and up," said Shami. "Their name is at the top, not just in the U.S., but worldwide. I see more growth with the Kardashian name still. Even if it matures in the U.S., it hasn't matured in the rest of the world." But even Kim, Khloé and Kourtney recognize that they might not be in front of the cameras forever. "We are very aware that all things come to an end, and we are OK with that," said Khloé. "We are so grateful and blessed, but we are all OK when that day does come. We have loved the ride. It is not going to come anytime soon, but we are not going to freak out and spiral when it does happen. I think that's what people's perception is."
Out of the gate, though, Shami expects the Kardashian Beauty hair product line to generate more than $200 million in retail sales in its initial year on the market. Launching next spring, the early assortment contains three hair tools — a flatiron, a blow-dryer and a three-in-one tool, all priced at $89.99 — and seven styling products priced from $14 to $17: blow-dry cream, volume mousse, dry shampoo, dry conditioner, firm hair spray, curl cream and Black Seed Dry Oil.
The products with Farouk Systems mark the debut of Kim, Khloé and Kourtney in the hair segment, although the famous sisters have sold Kardashian Beauty makeup in partnership with Boldface Group Inc. since 2012. Separately or together, their beauty involvements also extend to fragrance with Lighthouse Beauty Marketing and sunless tanning with New Sunshine LLC.
The Kardashian empire may be big, but Kim suggested not everything should be emblazoned with a K. "When you have a family of your own, it makes you really only pick the projects that you would love to take the time out from your own family to spend doing, so it has to be something worth it for us that we are passionate about," she said. "Things come all the time like this drink, this restaurant, this store opening, and some things just don't make sense."
Shami's confidence about the success of Kardashian Beauty in hair tools and styling products is due to the wide reach of the brand the Kardashians have built. Kardashian Beauty will straddle the professional salon and mass retail channels, and have a considerable international presence. Specifically, Shami mentioned that a deal with LG could spread Kardashian Beauty to Macau, Vietnam, South Korea, Taiwan, China, Japan and more. "There, you could talk about $500 million easily. They have their own stores. We are working on the marketing and sales there already," he said.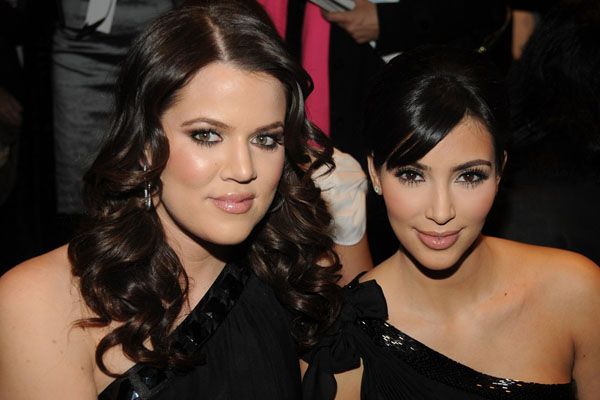 Kim, Khloé and Kourtney emphasized their goal is to cater to the hair-care needs of their enormous fan base. "The main feedback that we hear is that everybody wants luxury products at an affordable price," said Kim. "We've worked really hard to accomplish that. We take all of the tricks of the trade that we've learned from all of our glam teams over the years, take the best products and make them affordable." Chiming in about the items with Farouk, Kourtney said, "They really are salon-quality products at an affordable price."
Certainly, Kim, Khloé and Kourtney could get their makeup and hair done daily by premier makeup artists and hairstylists (for the shoot, their hair was styled by Chris McMillan, Peter Savic and Jen Atkin into four looks: natural and sexy, sleek and smooth, voluminous and old Hollywood), but at least Kourtney doesn't want to. "I have my five-minute makeup," she said. "Khloé and I just finished filming our season [of 'Kourtney and Khloé Take the Hamptons'], so we have six weeks off and I'm so happy. I think I have two workdays during this six weeks. Today is one. To not have [to be] glam every day is so exciting to me. I swore I'm not going to wear heels until the end of my pregnancy. I'm just so excited to be chilling."
The Kardashian sisters didn't always have A-plus hair. They acknowledged some hair missteps along the way. "I had a Dorothy Hamill bowl," said Kourtney. "I actually asked for it because a friend of mine had it and my mom took me to get it done. It was horrendous. I thought it was so cute on her. It was just not cute on me. I looked like a little ugly boy." Khloé remembered, "I had a bob with bangs. I looked like Pat in that movie ['It's Pat'] where you don't know if it is a boy or girl the whole time."
Kim has been testing the oil on North's hair. "North likes to brush her own hair. You start with a brush and then you have to get a second brush [for her]. Right when you get it all perfect, she takes the brush and starts doing it herself. I just started using our oil because I needed to slick it [her hair] back and make it stay. I just use a drop of it, but then she brushes it and likes to mess it all up."