Giorgio Armani and Graydon Carter upped the fashion and glamour ante on the Cannes party circuit on Saturday night. The party hosted by the designer and Vanity Fair editor in chief to celebrate the Cannes Film Festival drew a galaxy of stars including Cate Blanchett, Naomi Watts, Russell Crowe, Justin Bieber, Robert Pattinson, Jennifer Lawrence, Liam Hemsworth and Julianne Moore. They mingled around the infinity pool of the Hôtel du Cap-Eden-Roc in Antibes, overlooking the Mediterranean coastline, while in the bar lounge, Bieber snapped selfies with guests including Suki Waterhouse and Daisy Lowe. Sylvester Stallone, in a Zilli jacket, was sipping a vodka cranberry cocktail and puffing on a cigar. "It's a very friendly evening, but it's still early," he commented. The action star was in town to promote "The Expendables 3," also starring Harrison Ford, Antonio Banderas, Wesley Snipes and Jason Statham, among others. "We want to do a selfie with all the 'Expendables' in it. How long is your arm?" asked Statham.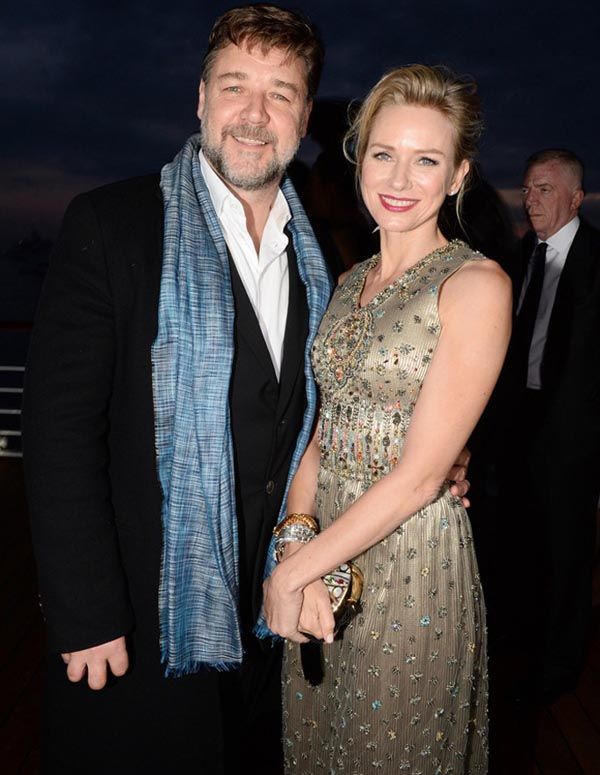 The cast members were getting ready to roll down the Croisette on Sunday morning in a pair of Soviet-made tanks, but Snipes jokingly suggested not everyone would wake up on time. "It starts at 10 a.m. there will be four people there," he said.
Pamela Anderson, wearing a Vivienne Westwood T-shirt dress with a "Climate Revolution" slogan, came with the British designer. The pair have teamed up to defend the environment. "I started my foundation for climate change in Cannes yesterday the Pamela Anderson Foundation," the former "Baywatch" star said. Diane Von Furstenberg was in town to see her friend Bennett Miller's movie "Foxcatcher," in competition for the coveted Palme d'Or prize. Meanwhile, Adrien Brody was telling Renzo Rosso about his upcoming film "American Heist," in which he plays a bank robber. "I'm a very bad one," he said.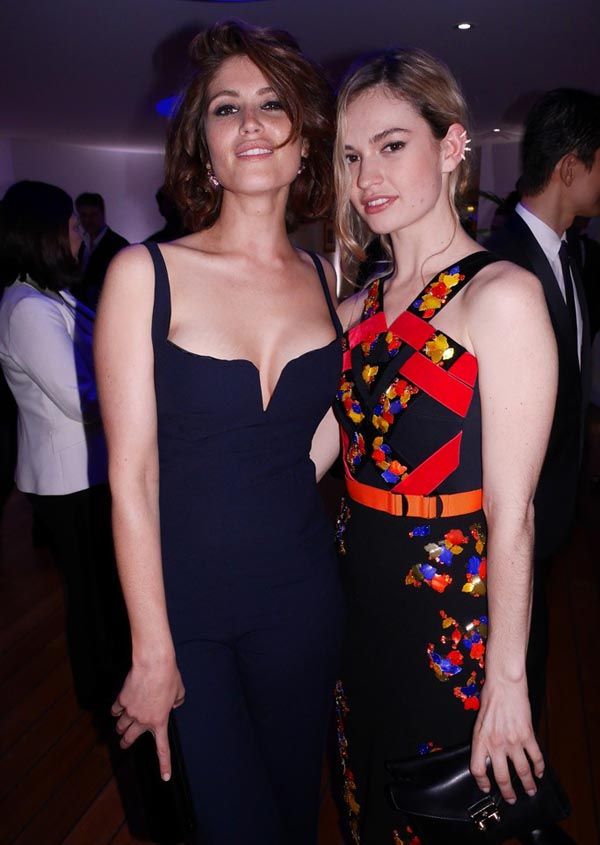 Clotilde Courau, in Armani Privé, walked the red carpet for "Babysitting," a French blockbuster comedy about a babysitting gig gone horribly wrong. "Fortunately, I've never had that kind of experience while leaving my children," she said, adding that an American remake is in the pipeline. Moore, wearing a green Lanvin dress and Chopard jewelry, took a break from shooting "The Hunger Games: Mockingjay – Part 2" to fly down to Cannes with the rest of the cast. "We'll continue [shooting] in Berlin," said Moore, who also has the David Cronenberg film "Maps to the Stars" in competition. Natasha Poly was in Cannes with her husband and 10-month-old baby. "I'm staying on a boat. It's very relaxing – away from all the craziness," said the L'Oréal brand ambassador, who will also be seen in the next Gucci campaign. "I find Cannes actually a kid-friendly place," she remarked. Watts agreed. "I've brought my kids many times to the festival – not this time because it's just two nights," she said. "They aren't going to sit for movies, but they have a lot of fun here too. And my mum lives close by."
The Australian actress wore Armani Privé for the dinner, but shed her pale gold gown after the stroke of midnight. "I just got changed into my mum's old dress, because we're going on a boat," she said, before disappearing into the night. Earlier in the evening, Salma Pinault Hayek hosted a party at the VIP Room in partnership with Boucheron following the screening of the animated adaptation of Kahlil Gibran's "The Prophet," which she co-produced and voices alongside Liam Neeson and Quvenzhané Wallis. "It was fantastic," she said, holding her daughter Valentina.