Looking for a signature summer look that's breezy, laid-back, and chic? If you're tired of wearing the summer's trendy crop tops and bandeaus, keep on reading for our 7 flirty tops that will still give your summer looks some flair.
1. Ruffled Tops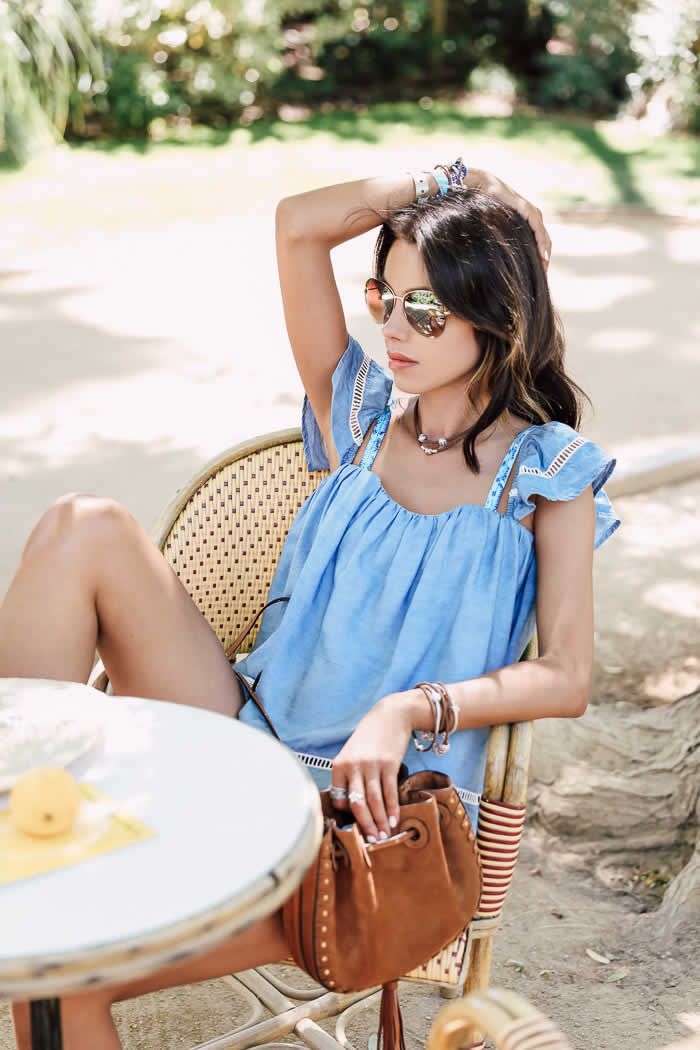 Ruffles will add an instant feminine flair to your style while enhancing your assets. If you have narrow shoulders, opt for a ruffled shoulder top like Annabelle Fleur wore to add some volume to your frame while keeping your breezy and chic this summer.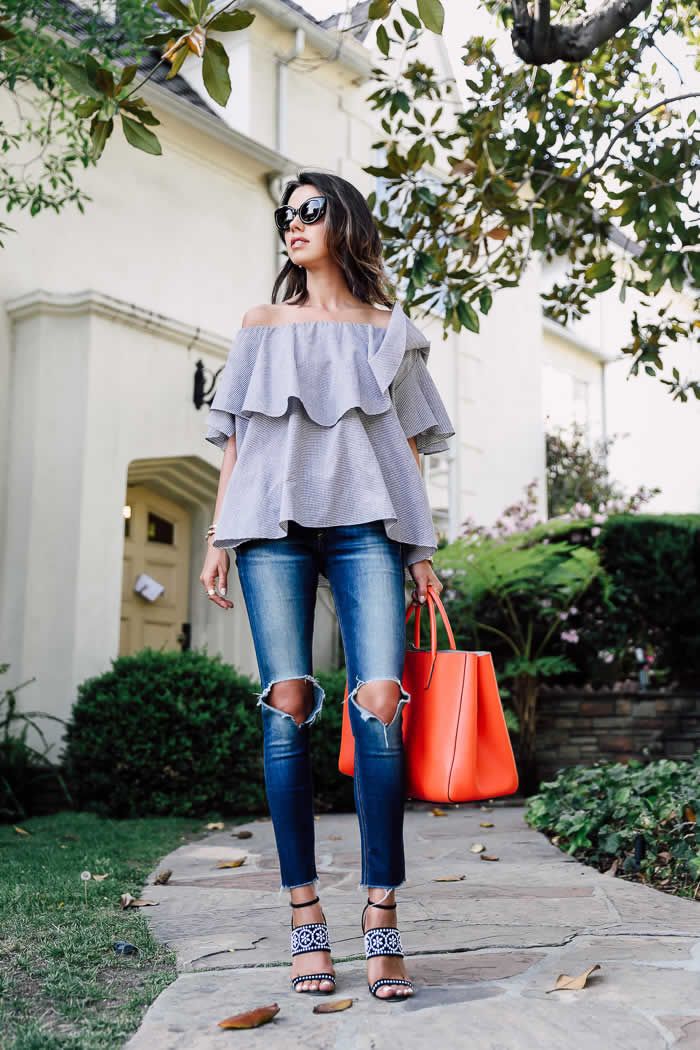 Or, opt for an off-shoulder top with ruffles to enhance your bust line making you look sexier than you actually are. Peplum style of tops can also add some volume to your hips making you look curvier and sexy on your street looks.
2. Cold-Shoulder Tops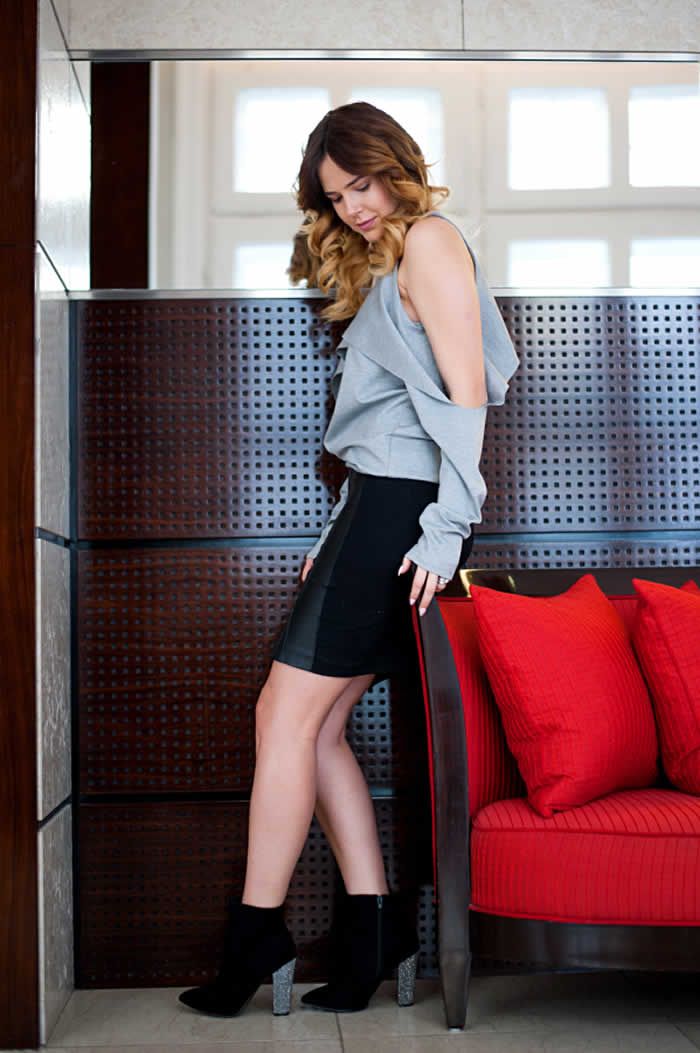 Opting for cold-shoulder tops are another means of showcasing your sexy shoulders with ease.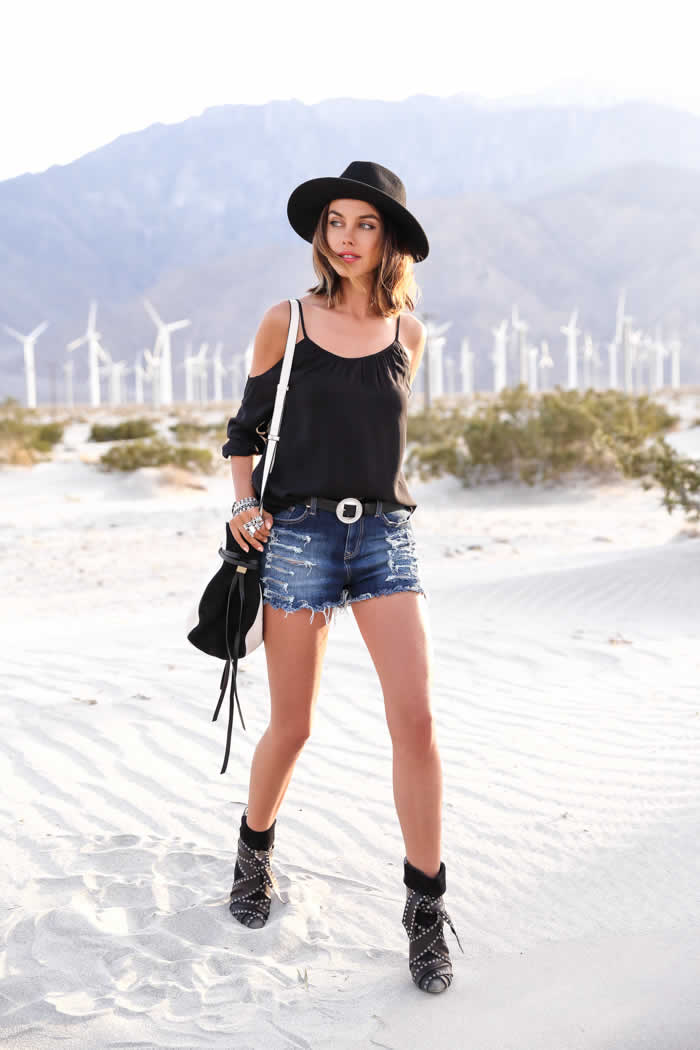 Like fashion blogger Annabelle Fleur, wear the boho-inspired look with a cold shoulder top worn with denim shorts and a cowboy hat that look carefree yet chic on your summer road trips.
3. Floral Print Tops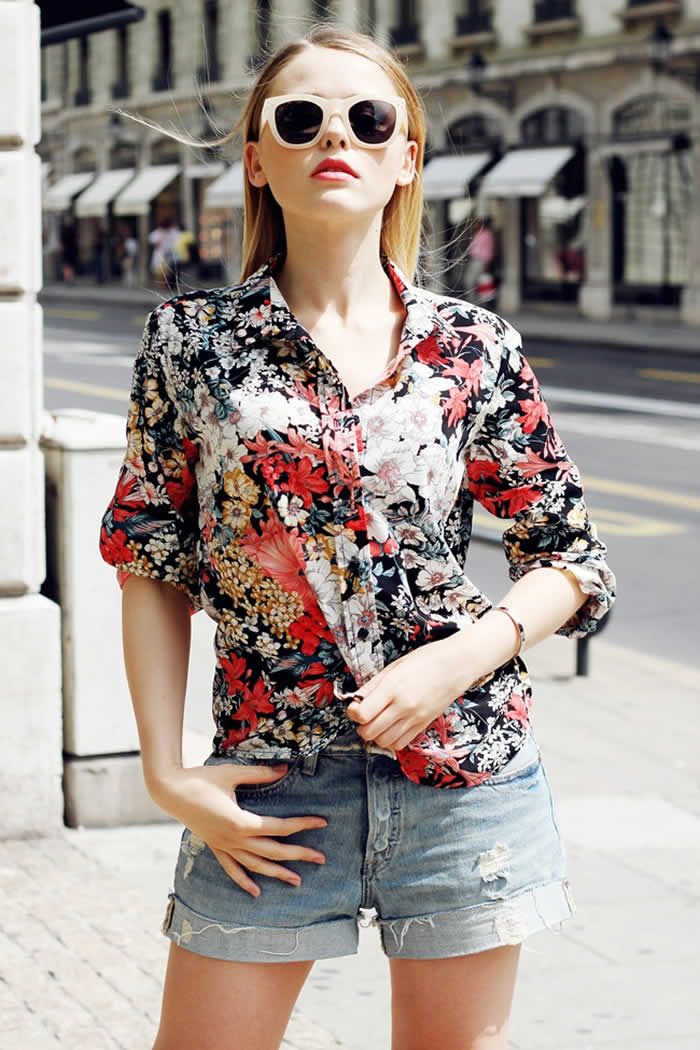 Floral prints are one of the most feminine prints you may go for if you're looking for a flirty style. Like fashion blogger Kristina Bazan,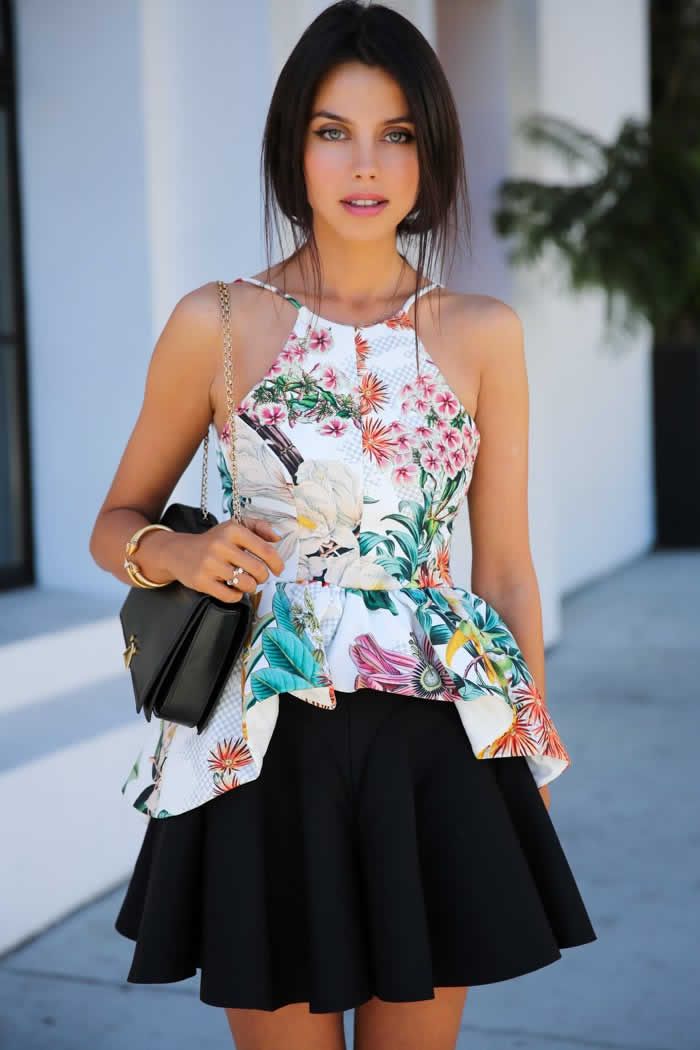 Balance your casual denim shorts with a floral print shirt that will instantly make your style chic. Or, go for a flirty skirt with a floral print tank top that looks breezy and feminine like Annabelle Fleur did.
4. Off-Shoulder Tops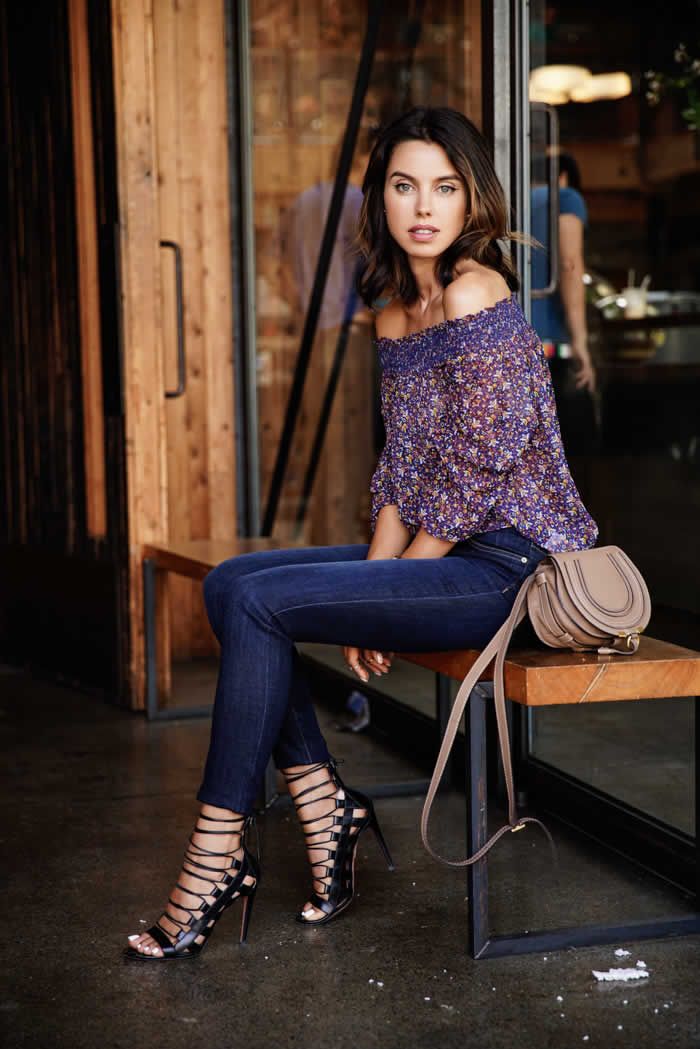 Looking for sexy statement without showing too much skin? Resort to chic off-shoulder tops that will do the tricks for you. If you're conscious on your muffin top,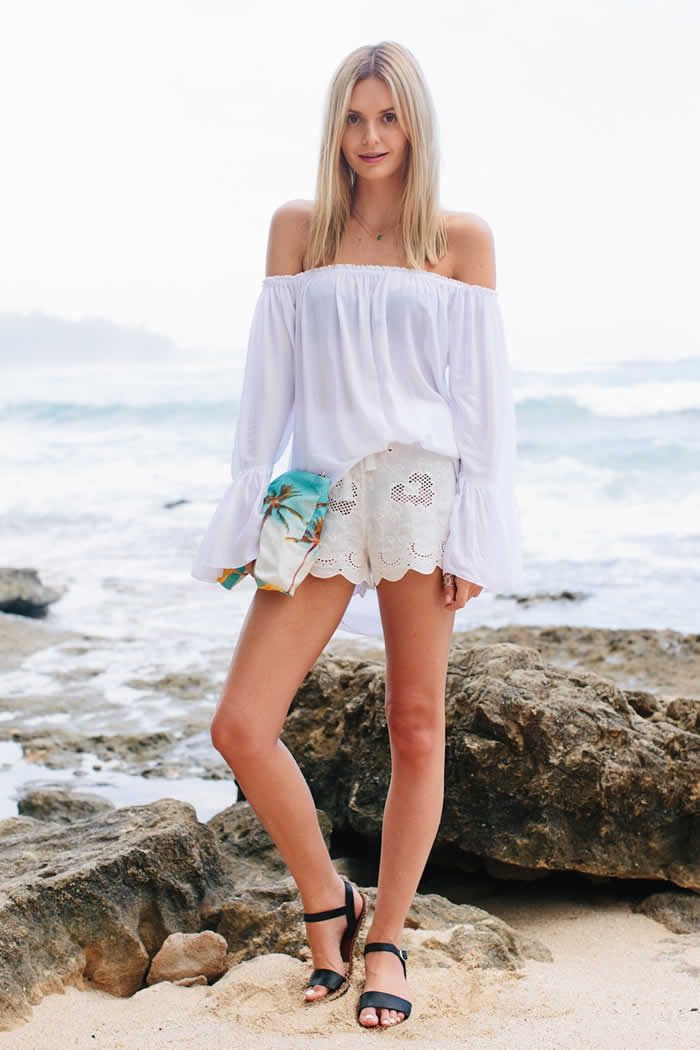 Draw the attention away from it by going sexy on your shoulders while letting your top loose and breezy that covers your problem area. If you wish to add some mysterious vibe to your looks, go for a one-shoulder top instead with the hint of black and jewel tone like Kristina Bazan did.
5. Chic Tank Tops
Go for chic versions of tank tops in loose fabric, trendy prints, and bright colors over plain cotton ones. Like fashion blogger Kristina Bazan,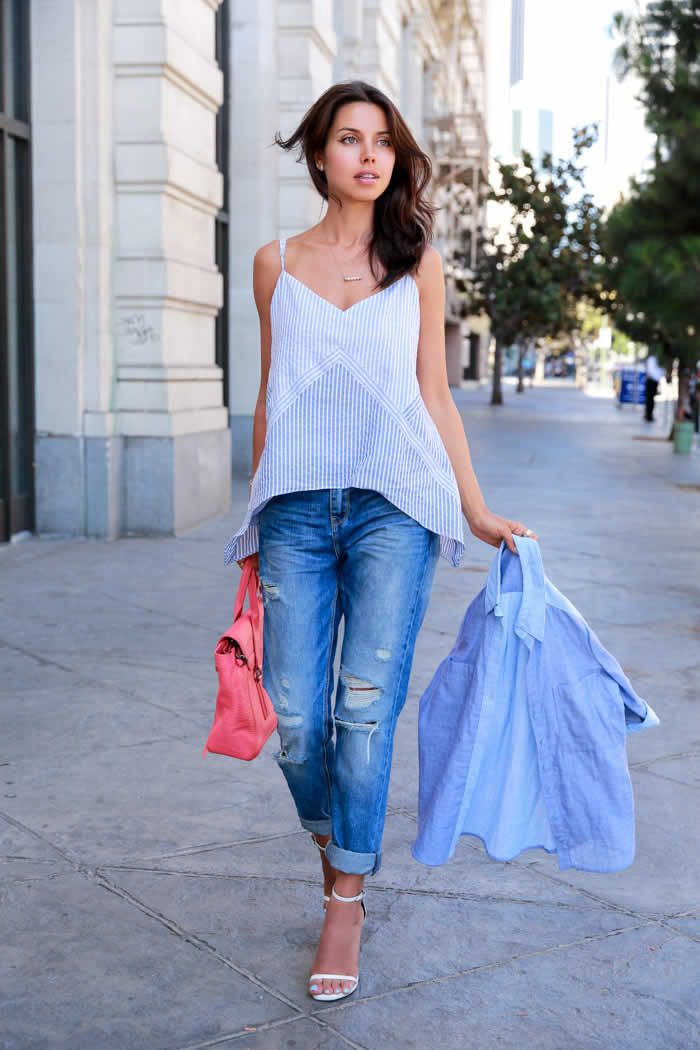 Opt for a sexy neckline that will complement your metallic skirt, perfect for your summer vacation. Or, add some flair to your pastel outfits with a brightly color tank top that will inject the summer vibe in your looks like Annabelle Fleur did.
6. Lace Tops
Touch-enticing, intricate, and elegant, lace tops can be perfect to make your summer looks breezy and feminine.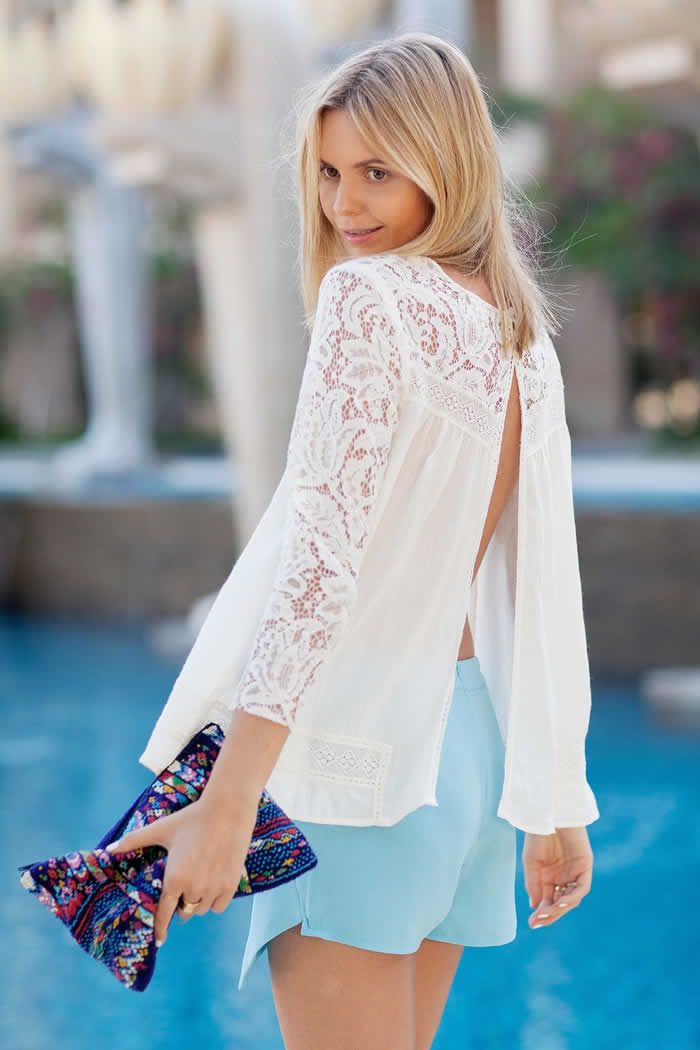 Like fashion blogger Jessica Stein, think of a lace top with open back style that will keep you fresh and breezy in the scorching heat. Also, lace tops can be great to soften your edgy pieces like structured shorts, leather skirts, and boxy pants.
7. Keyhole Halter Tops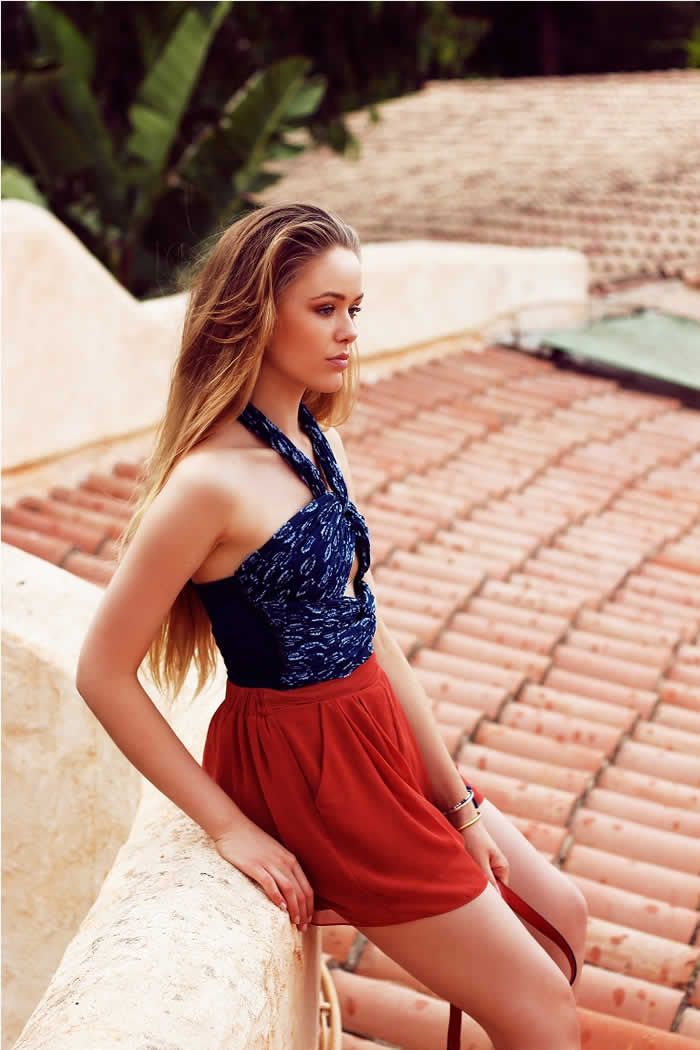 Halter tops are great for showing off your sexy shoulders. If you wish to show more skin, be inspired by Kristina Bazan's style of wearing a keyhole halter top with her chic shorts that took her sexy style to the next level while looking breezy and chic this summer.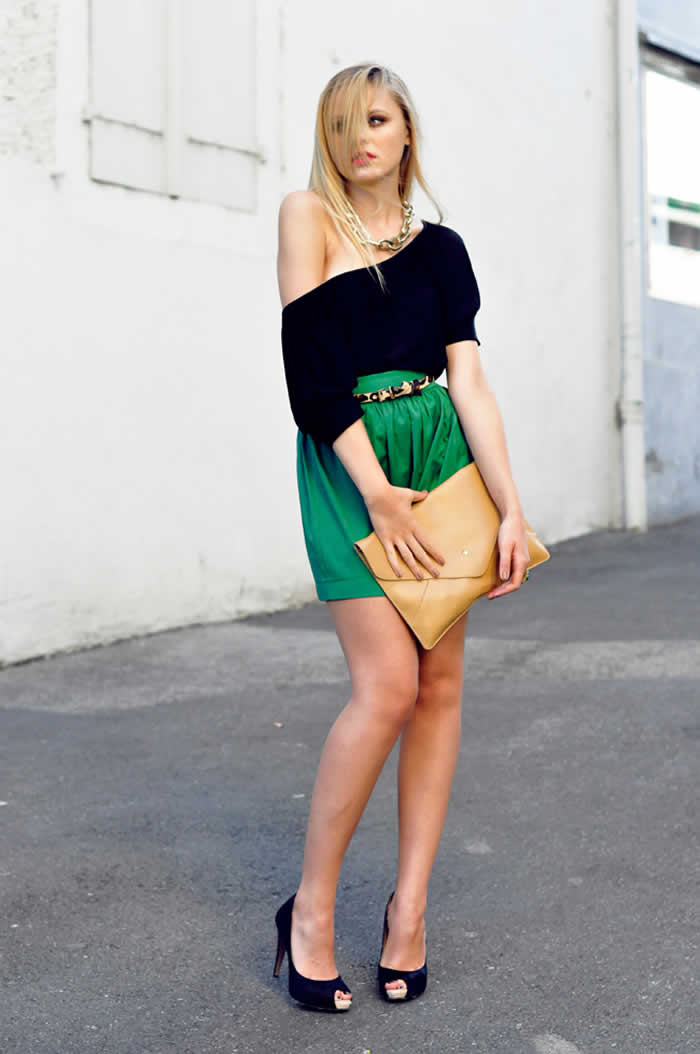 Via: glamradar