Every winter, one of the hardest struggles that fashionistas go through is looking for something to wear that's both comfy and stylish. A puffer vest is a really nice and comfortable piece of clothing but, unfortunately, it isn't the easiest to style and nor is it the most flattering piece of outerwear you can wear. It's a nice layer to add on to your outfit, sure, but you need to know how to make it work for you so you can own it. Here are a few tips on how to look good in a puffer vest.
WEAR IT IN BLACK – black is always a good idea. Puffer vests have the natural tendency to make people look stouter and if that's not okay with you, you can always counter the effect by wearing it in a slimming color like black. What's more is that black is so versatile, it will allow you to wear anything underneath your puffer vest.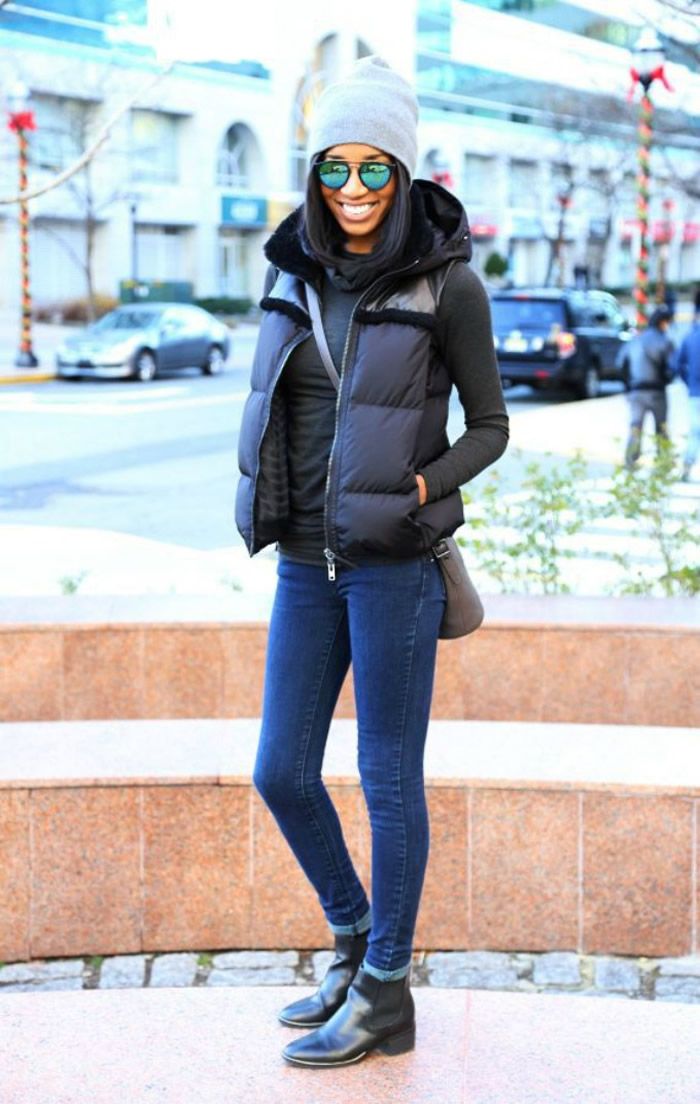 OPT FOR THE QUILTED PATTERN – the horizontal stitching on puffer vests is what makes them the opposite of slimming so another trick that you can do to counter that effect is to opt for a puffer vest with a quilted design instead of the horizontal ones.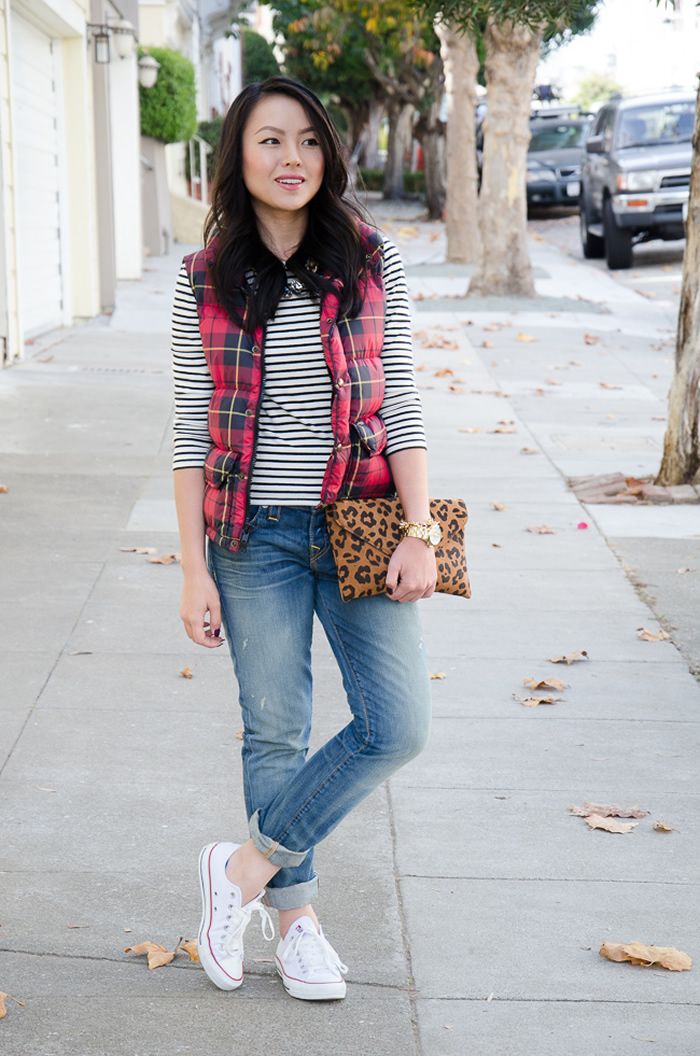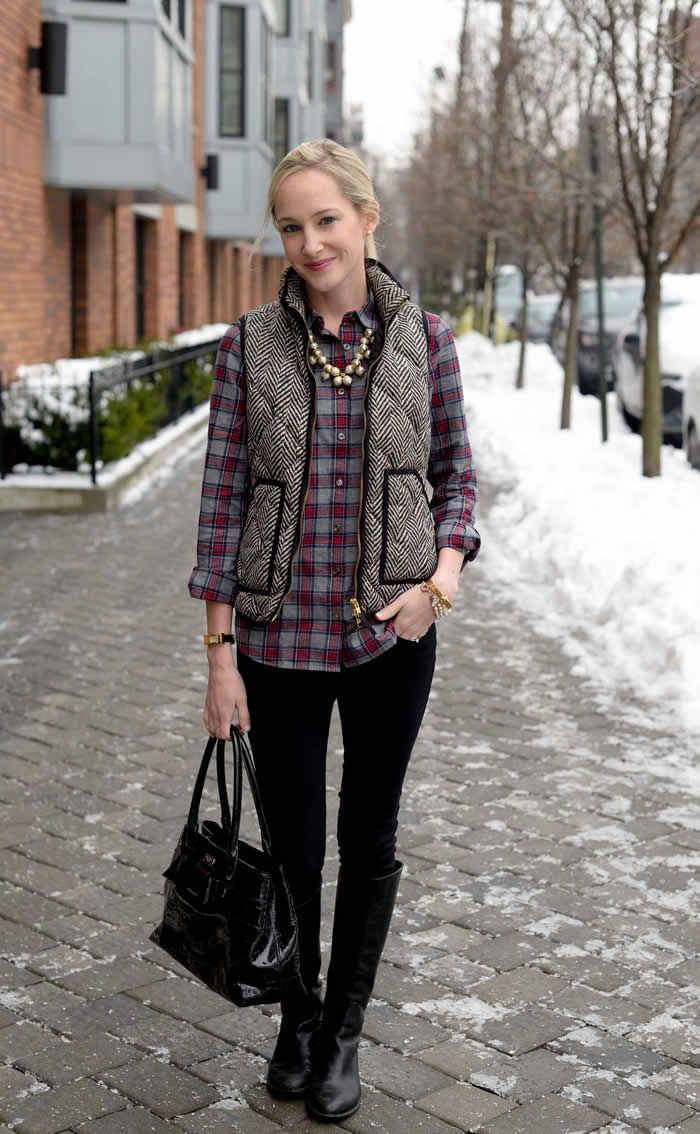 LIVEN IT UP – most of the time, the puffer vests that you will find will come in plain, solid colors and, when paired up with something in a plaid and solid color underneath as well, tends to look boring. To liven up your puffer vest, make sure to wear something interesting underneath. This can be a bold and vibrant hue, a quirky print, a combination of both or more.
PAIR IT WITH SKINNY JEANS / LEGGINGS – the best bottoms to pair with puffer vests, I find, are skinny jeans and leggings. The skinny fit from these create a nicely balanced silhouette when paired with anything chunky on top such as a puffer vest.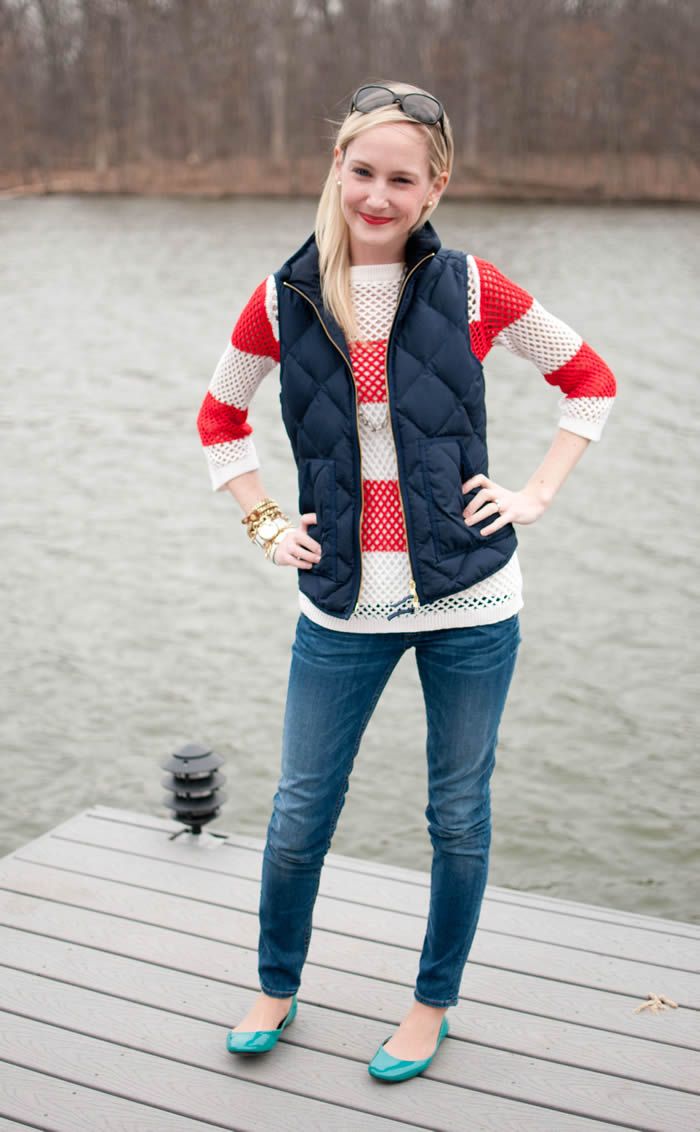 KEEP LAYERS TO A MINIMUM – another tip I have if you want to look good in a puffer vest is to make sure that you keep your layers down to a minimum. The puffer vest itself is already a chunky piece so you'll want to keep the rest of your outfit as slim as possible.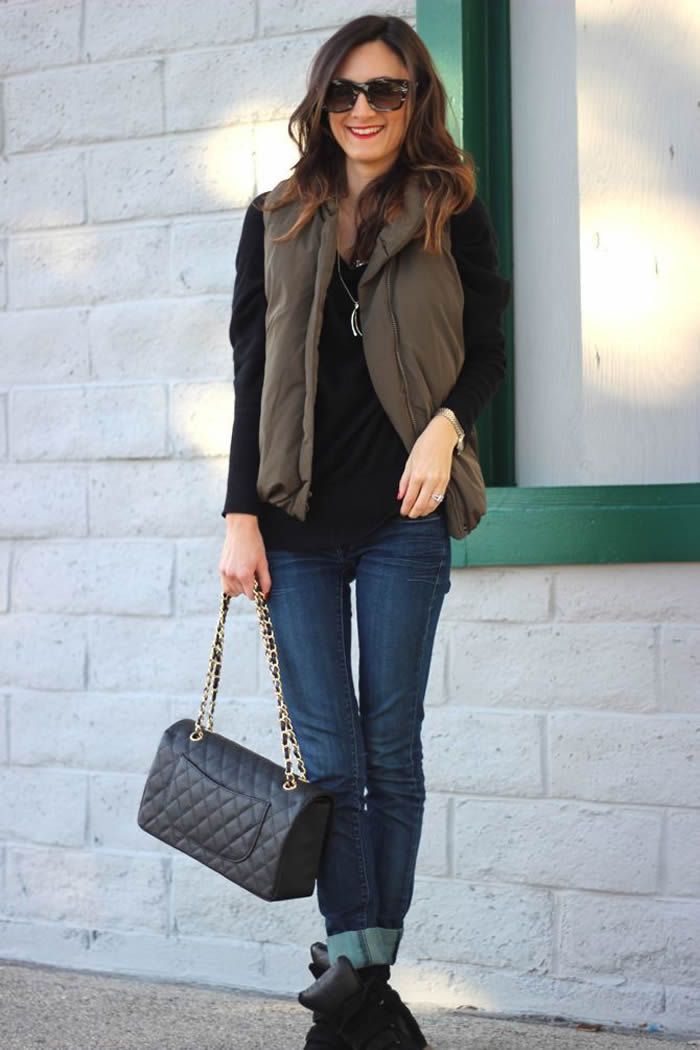 DITCH THE PUFFY PUFFER VEST – some puffer vests are just too puffy. That's not the kind that you want. If you're trying to avoid a chunky and stout silhouette, choose the sleeker and slimmer designs over the usual puffy vest.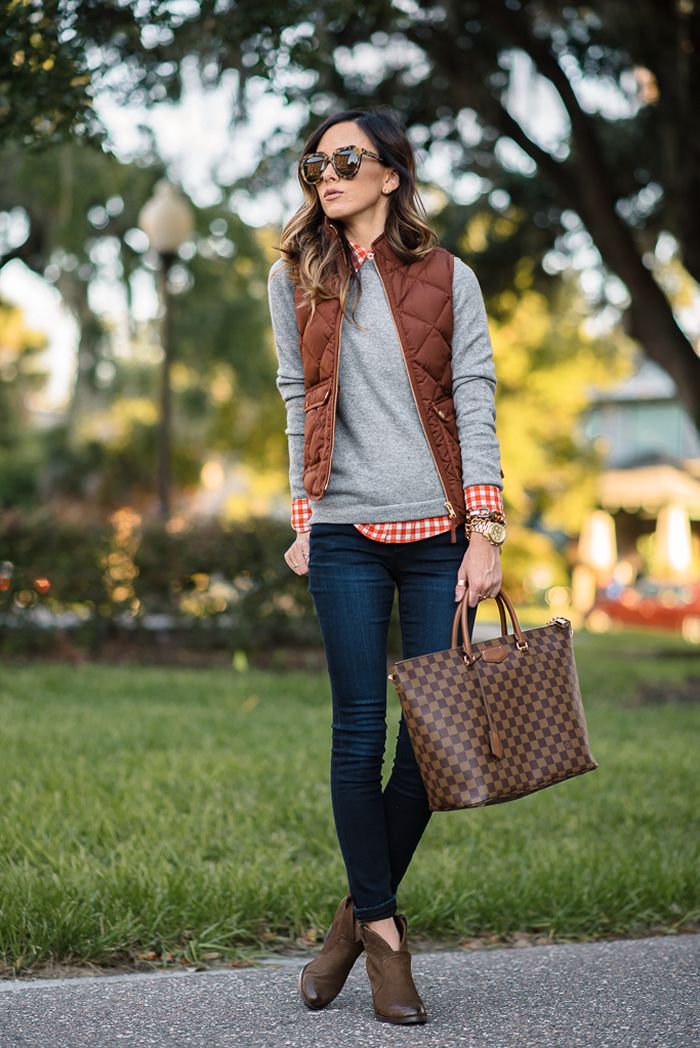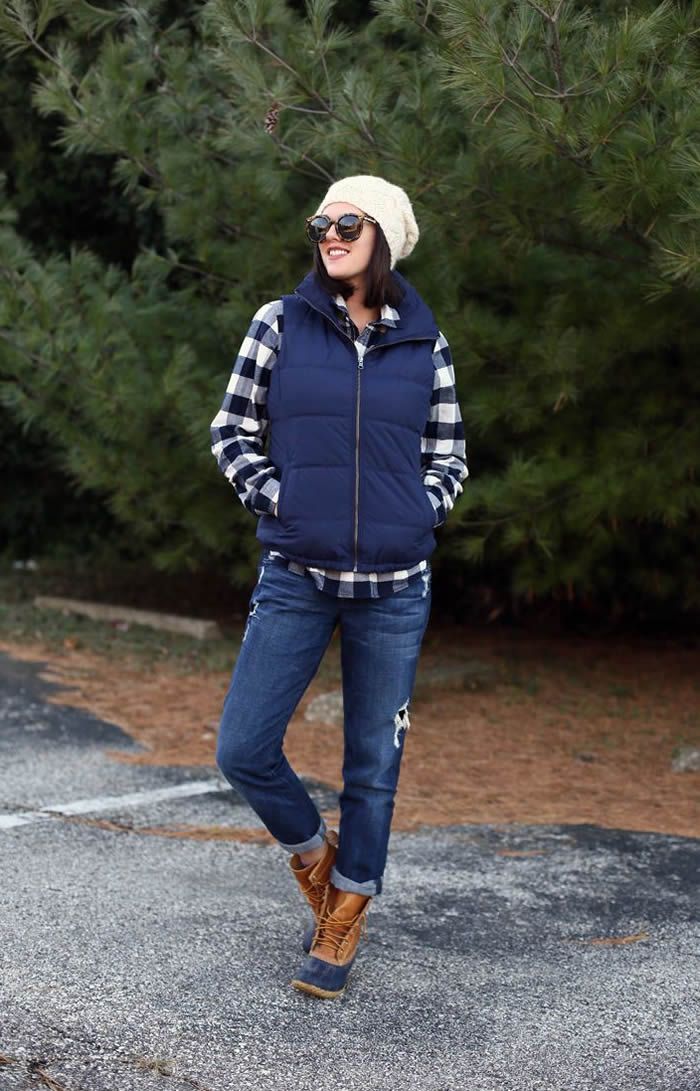 via Glamradar