On Thursday, H&M staged a presentation at Paris' Arts Décoratifs museum for the latest edition of its Conscious Exclusive line of red-carpet looks made from more sustainable materials, which is based on the museum's archives. The presentation of the 33-piece line of clothes and accessories for women came three weeks before the anticipated opening of the "Fashion Forward Three Centuries of Fashion" exhibition, for which the Swedish fashion giant is the exclusive sponsor.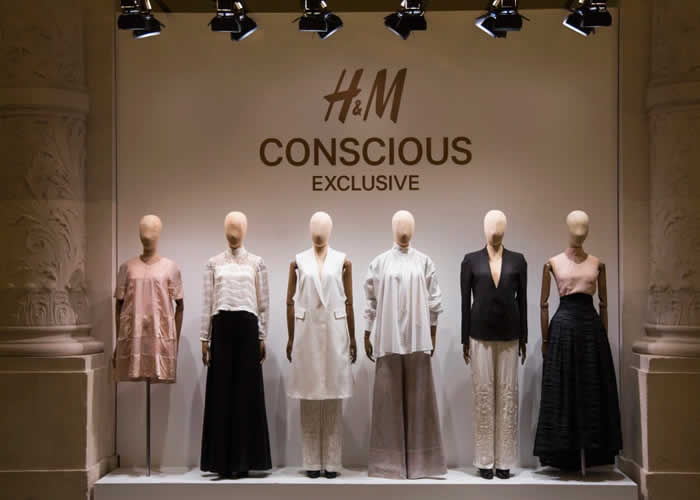 The exhibition, which will span fashions from 1715 to 2015, will include a style from the H&M archives a look from the first H&M designer collaboration with Karl Lagerfeld in 2004. In addition, Pamela Golbin, chief curator of fashion and textiles at Les Arts Décoratifs, picked two pieces of the latest Conscious Exclusive collection a jacquard coat and a wedding dress to create a look that will be displayed in the showcase.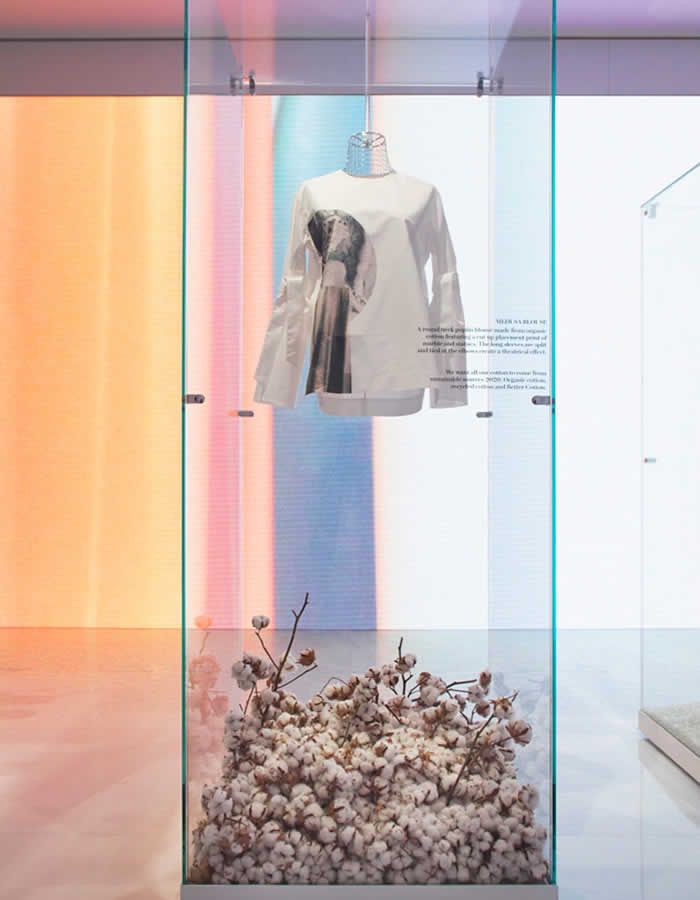 "It will be amazing to be part of such an exhibition. I think the exhibition will have impact on fashion for a few seasons to come," Ann-Sofie Johansson, creative adviser at H&M, said. "The jacquard is from an 18th-century textile and the cuttings are from an old riding coat," explained Johansson, referring to the coat made of fabrics including recycled polyester, that was selected for the exhibition.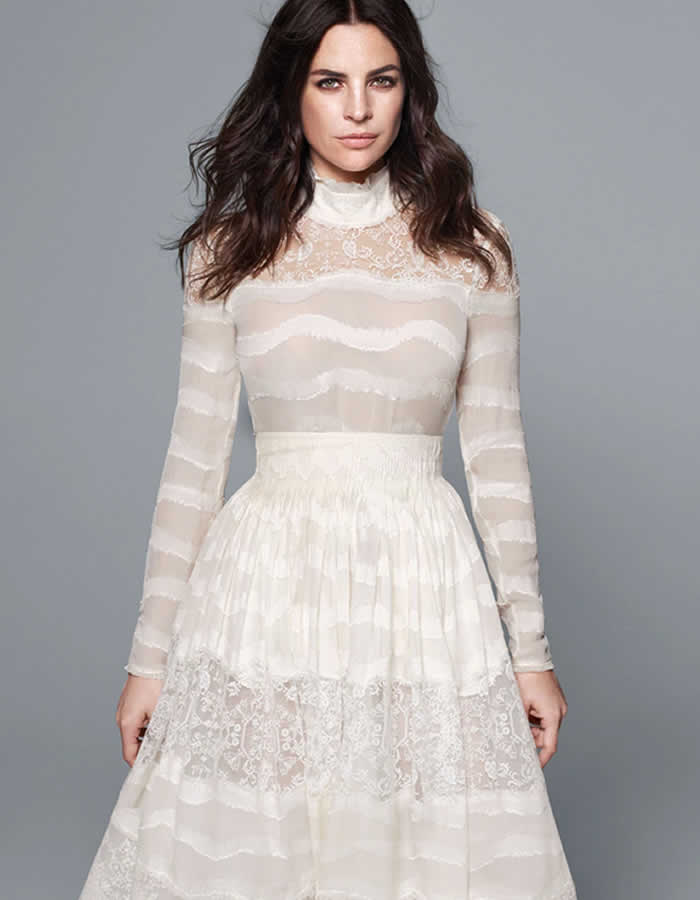 "We had to make it a modern piece. That's the tricky thing: to take something from another century and make a modern shape." The wedding dress that was picked was inspired by the Art Déco period, with its decorations, deep armholes and organic silk. Embroideries are made of beads and rhinestones of recycled glass. It's one of the three wedding dresses in the collection, which marks H&M's first wedding dresses. "We call them wedding dresses but you don't have to marry to wear them.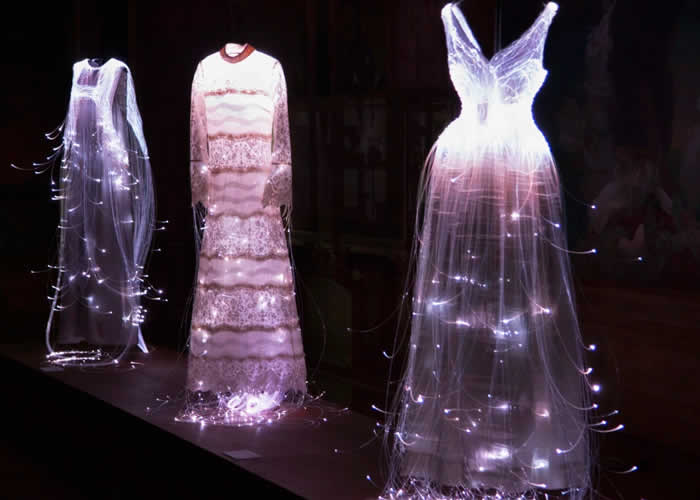 I don't want to marry but I want to wear the lace dress anyway," Johansson said, referring to the long, high-collar dress with long sleeves that has an Edwardian vibe. She called the third dress more "classic" with its "princess shape." "But with its ripped things, it comes a bit trashy, which is very nice," she added. Other standout pieces include a lace top that has a Victorian feel; an artist blouse; a dress with a print inspired by the work of Gustave Moreau; a pair of black slippers with a bow made of a Tencel and organic satin, and clip earrings in Denimite, made of recycled worn-out denim.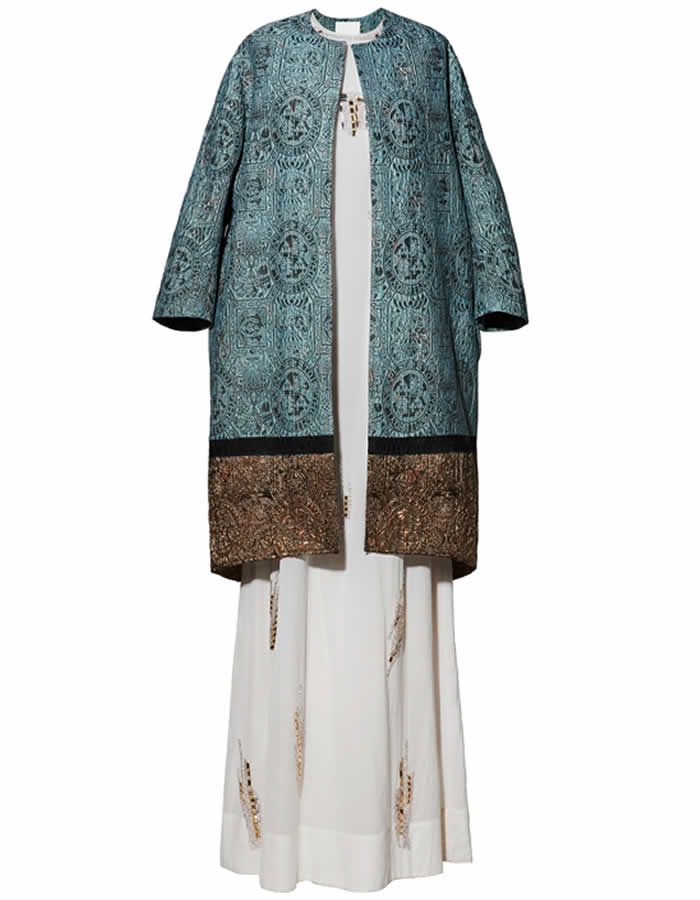 "The fiber is made with old denim that is shredded and mixed into an organic resin. You would think that it's heavy. It looks like a marble-ous stone but it's very light," Anna Gedda, head of sustainability at H&M, explained. Prices range from 14.99 euros, or $16.65 at current exchange, for Denimite clip earrings to 499 euros, or $554, for the Deco-inspired wedding dress. The collection will be launched on April 7 in about 180 selected stores worldwide and online, coinciding with the opening of the exhibition.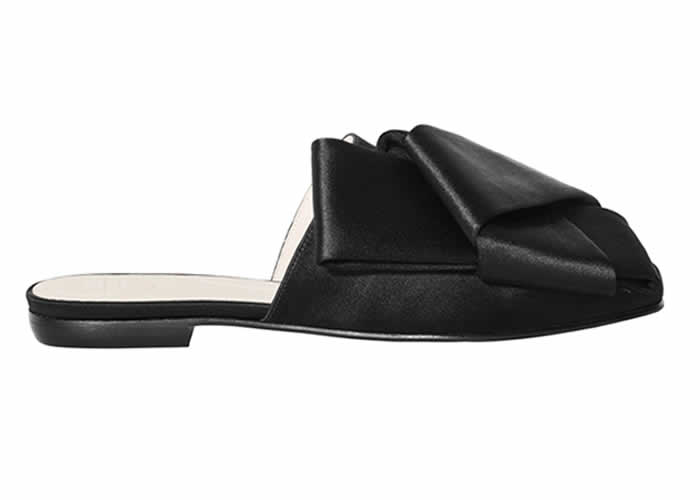 A cocktail event is slated for April 5 at the museum, with VIPs getting an exclusive preview. An ad campaign featuring Julia Restoin Roitfeld is to appear in magazines starting later month, and in stores on April 7. Launched in 2011, the Conscious Collection uses sustainable materials such as organic cotton, organic linen, Tencel and recycled polyester. H&M has since expanded the initiative to include a Conscious Denim line and a garment collection initiative that allows customers to drop off their used clothing at its stores.